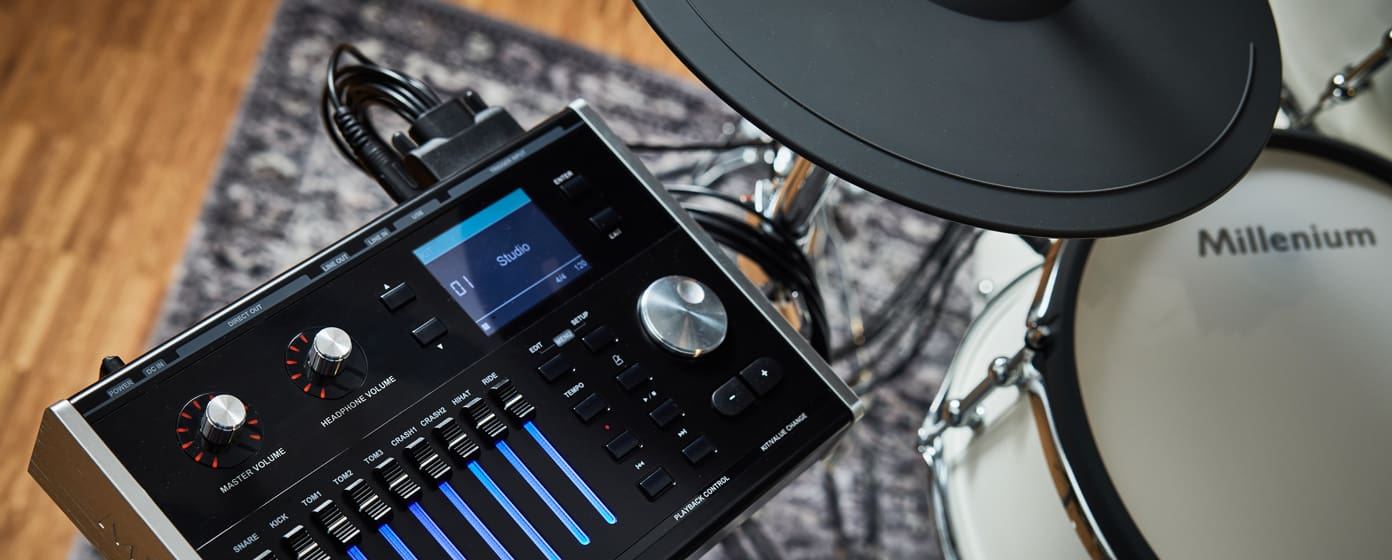 New Kit Editor Software for MPS-750X and MPS-1000
The MPS-750X and MPS-1000 electric drumsets are two of our most popular models thanks to their versatile sound editing capabilities. To make editing even more convenient, we have now developed a specific Kit Editor for both models. Thanks to this tool, it is possible to edit preset and user kits comfortably on the computer and then load them into the module.
The module must be connected to the computer via a USB cable. After downloading the Kit Editor from the product page of the relevant kit, you can select the kit to be edited. The editing options include the assignment of the sounds to the pads or trigger zones as well as parameters such as pitch, volume, panorama, and effect type and intensity. The Save button instantly saves the edited kit to the module.
To load all kits to the computer at once, it is necessary to install the Firmware Upgrade Tool, which is currently only available for Windows computers. Care should be taken when importing the kits back into the module in their entirety, as this step overwrites all kits in the module and cannot be restored even via factory reset.
It should also be noted that the Kit Editor does not allow editing of the global parameters or the user samples. These can only be edited directly on the module, and importing or exporting samples is only possible via a USB stick.