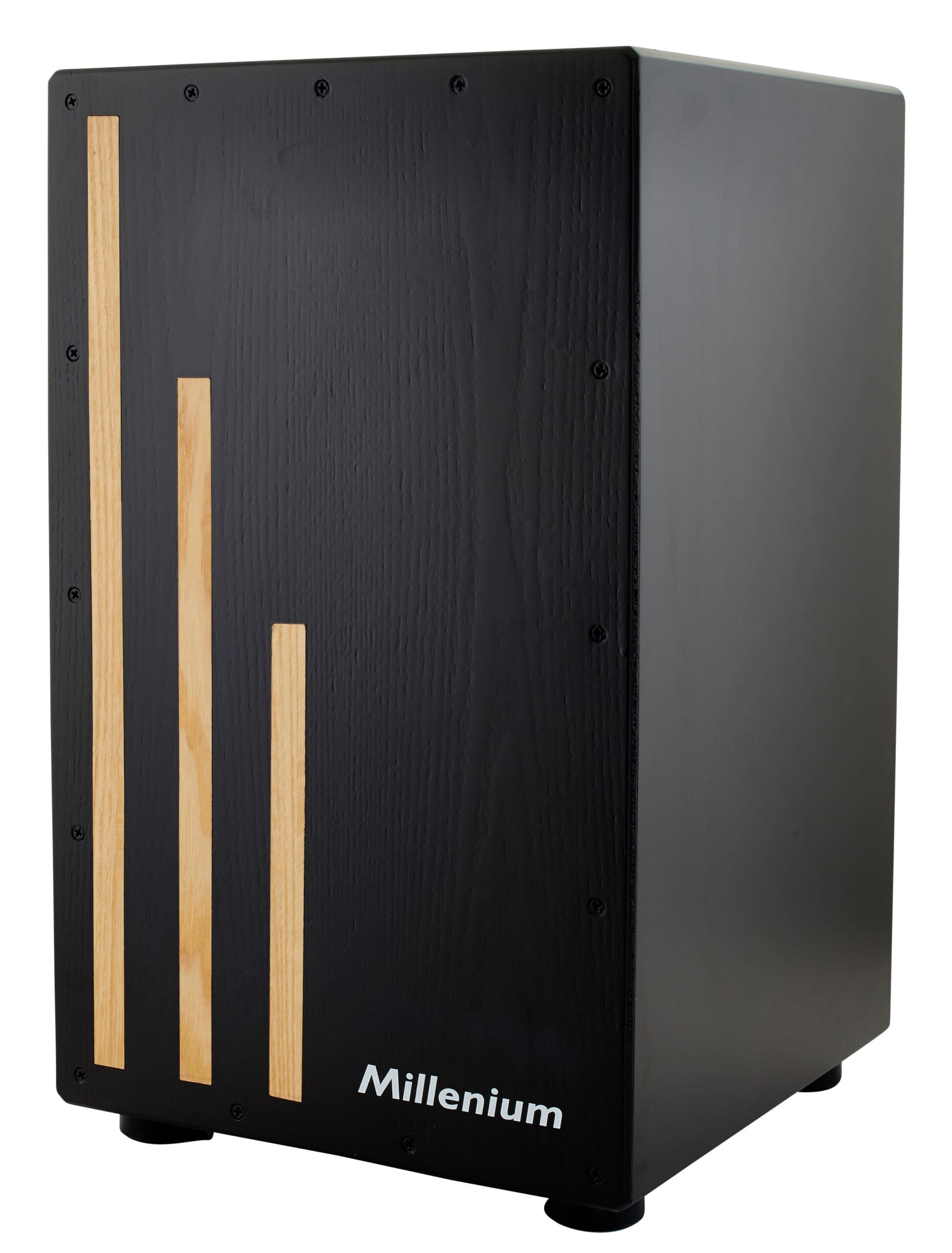 Elegant and light - the BlackBox Cajón
Picture this, you are called up for your first gig with a singer-songwriter, the show is acoustic, and there is no space for your awesome eight-piece drum kit! The BlackBox Cajón is the perfect alternative in this case. The playing surface consists of a wooden plate, which, together with the body and the resonance plate, produces the drum kit's typical bass snare percussive sound.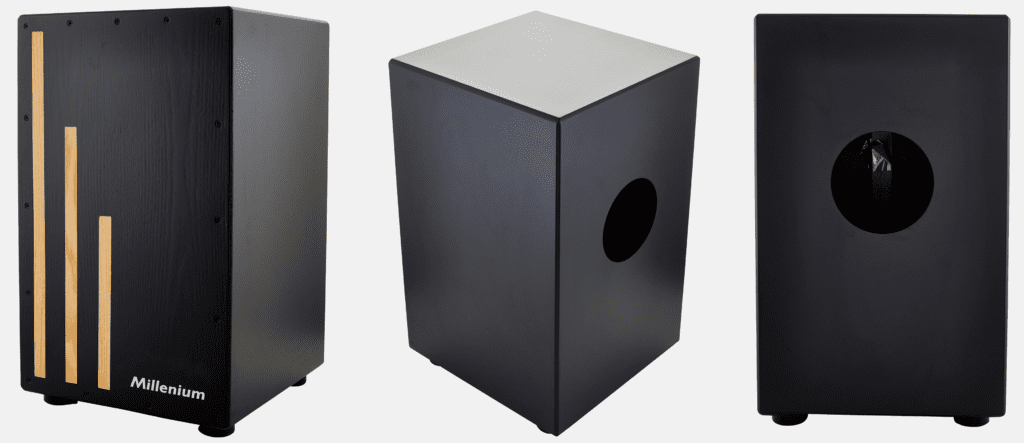 The playing surface is supplemented by a device with steel strings on the back to enhance the snare sound. The Millenium BlackBox Cajón is a great entry-level percussion instrument with an outstanding tone balance!
The Millenium Drums BlackBox Cajón sounds great played traditionally with the hands but also with cajón pedals, brushes, and rods!
This concludes our featured product post for the Millenium Drums BlackBox Cajón! Be sure to check back soon for more exciting articles in the Millenium Drums Magazine, including New Products, Discover Articles, Education, and Support! Thank you very much for reading! In case of any questions, please don't hesitate to reach out at Millenium Drums Contact!