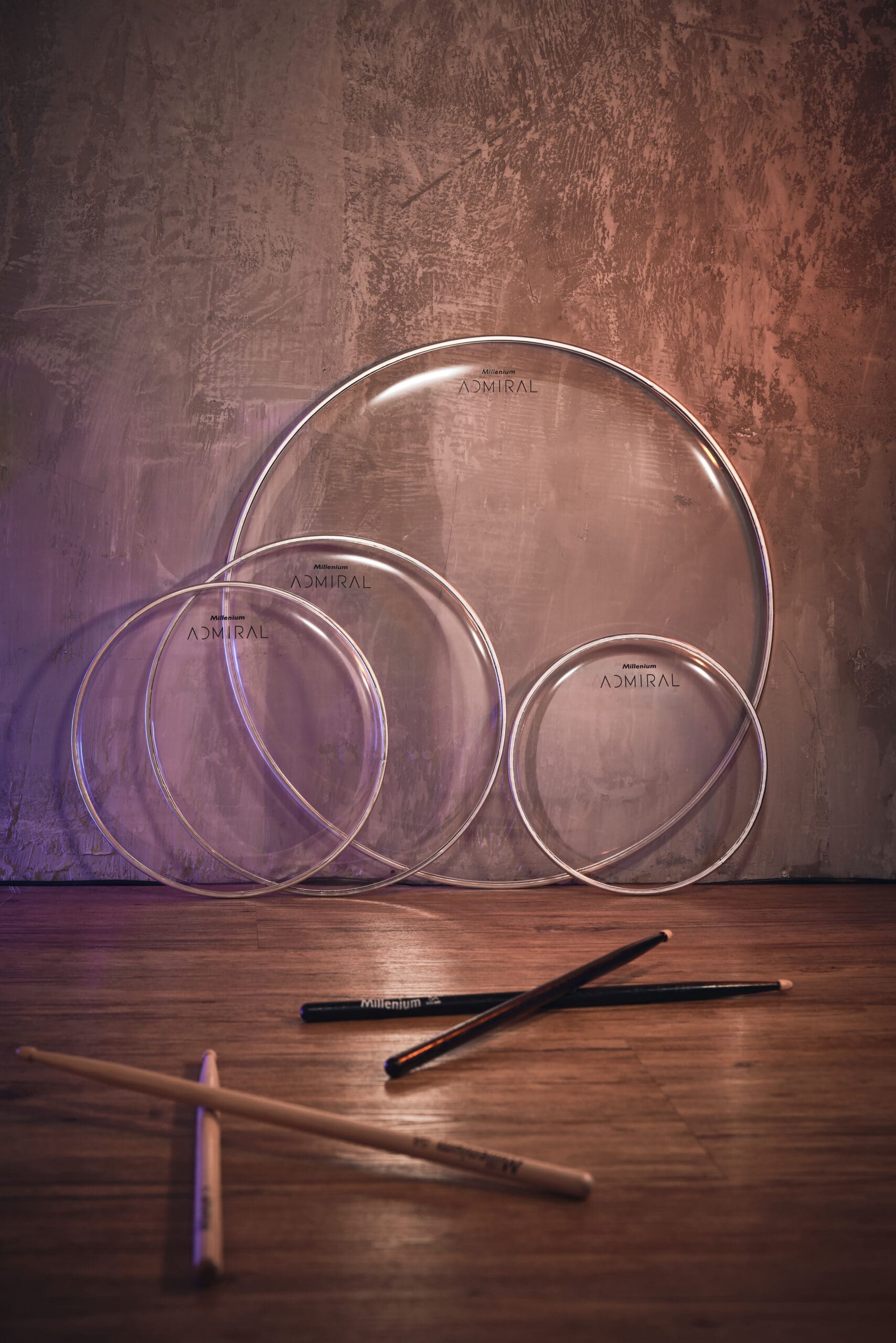 New drumhead series Admiral & Eminence
We at Millenium Drums are super excited to announce the launch of a brand new range of drumheads! Offering a high-quality, awesome-sounding drumhead at a very competitive price!
The first family of the new Millenium drumheads is Admiral. It has a 10-mil (0.25 mm) single-ply offering an open sound, defined overtones, and fast attack. The Admiral family is available in the clear and coated as well as a snare side in a full range of sizes!
Next in the Millenium drumheads family is Eminence. These are 7.4-mil (0,188 mm) double-ply heads with a warm and rich sound, balanced attack, and sustain! Once again, the Eminence series is available in clear and coated and a full range of sizes!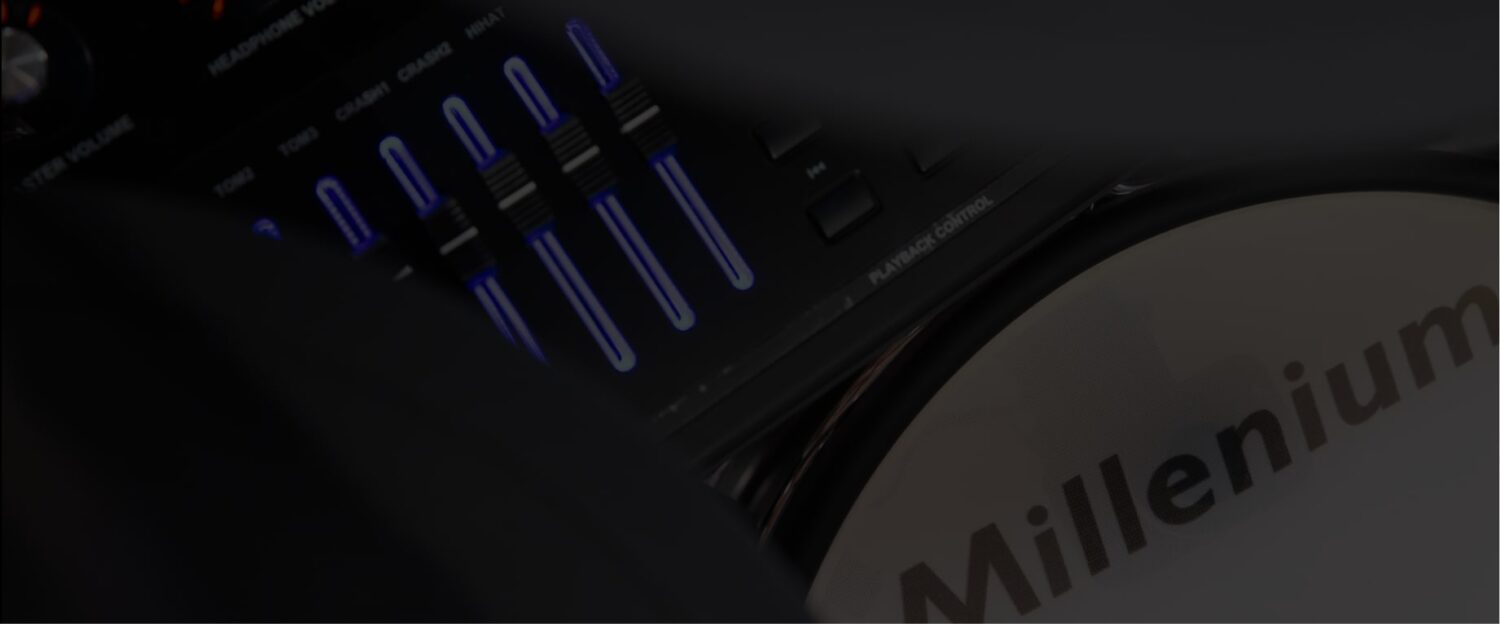 Millenium Drumheads
Check out this sound demo of our brand new drumheads!
Watch Now!
Thank you very much for reading! Be sure to check back soon for more exciting articles in the Millenium Drums Magazine, including New Products, Discover Articles, Education, and Support. In case of any questions, please don't hesitate to reach out at Millenium Drums Contact!