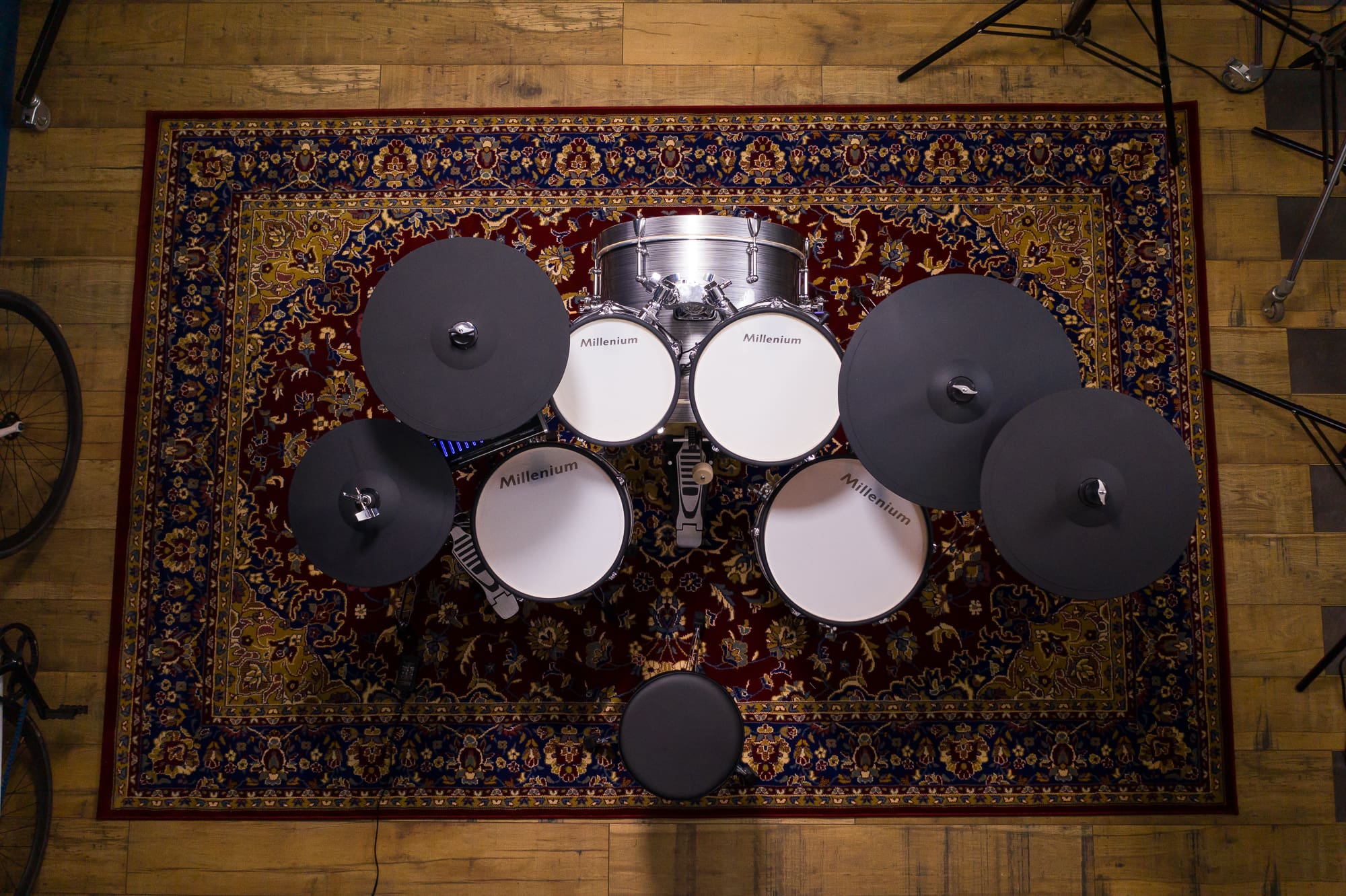 Products
Electronic Drums
MPS-1000 - Millenium Drums' Flagship Model
Here it is! The new flagship e-drum kit from Millenium Drums: the MPS-1000. The MPS-1000 fuses the sound and control of electronic drums with the design and vibe of an acoustic kit.
The kit comprises a 20″x14″ kick drum, 13″x06″ dual-zone snare pad, 10″x06″ dual-zone tom pad, 12″x06″ dual-zone tom pad, 14″x12″ dual-zone tom pad, 13″ dual-zone hi-hat pad with a controller, two 15″ dual-zone crash pad with choke, and a 18″ triple-zone ride pad. More information on tech specs can be found on the MPS-1000 product page.
The MPS-1000 is perfect for any player regardless of ability; this kit allows you the ergonomics and feel of an acoustic kit, which is essential when learning to play the drums and makes the transition between electronic and acoustic drums much easier.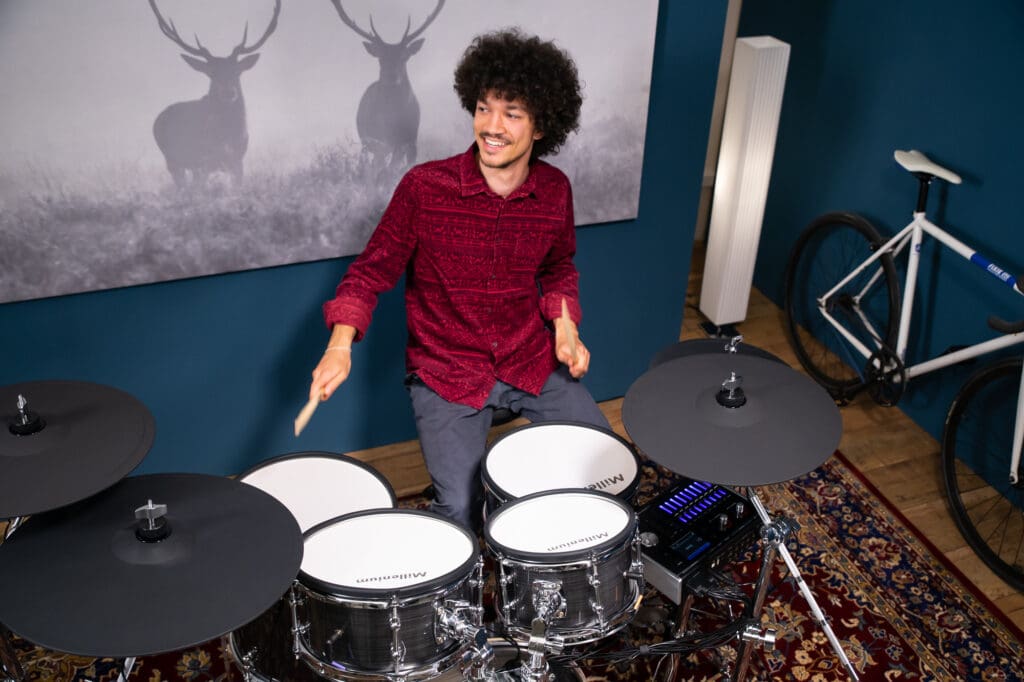 The MPS-1000 comes with 40 preset kits in multiple genres, including Rock, Pop, Hip-Hop, and even Dubstep! Moreover, the MPS-1000 module is straightforward, thanks to its 3.2" color LCD. Moreover, nine-volume faders provide quick access whenever any rapid changes need to be made.
The MPS-1000 allows everyone to experience electronic control with an acoustic look and feel, meaning the allrounder fits as nicely in a bedroom as it does on stage!
This concludes the "MPS-1000 – Millenium Drums' Flagship" post! Be sure to check back soon for more exciting articles in the Millenium Drums Magazine, including New Products, Discover Articles, Education, and Support! Thank you very much for reading! In case of any questions, please don't hesitate to reach out at Millenium Drums Contact!