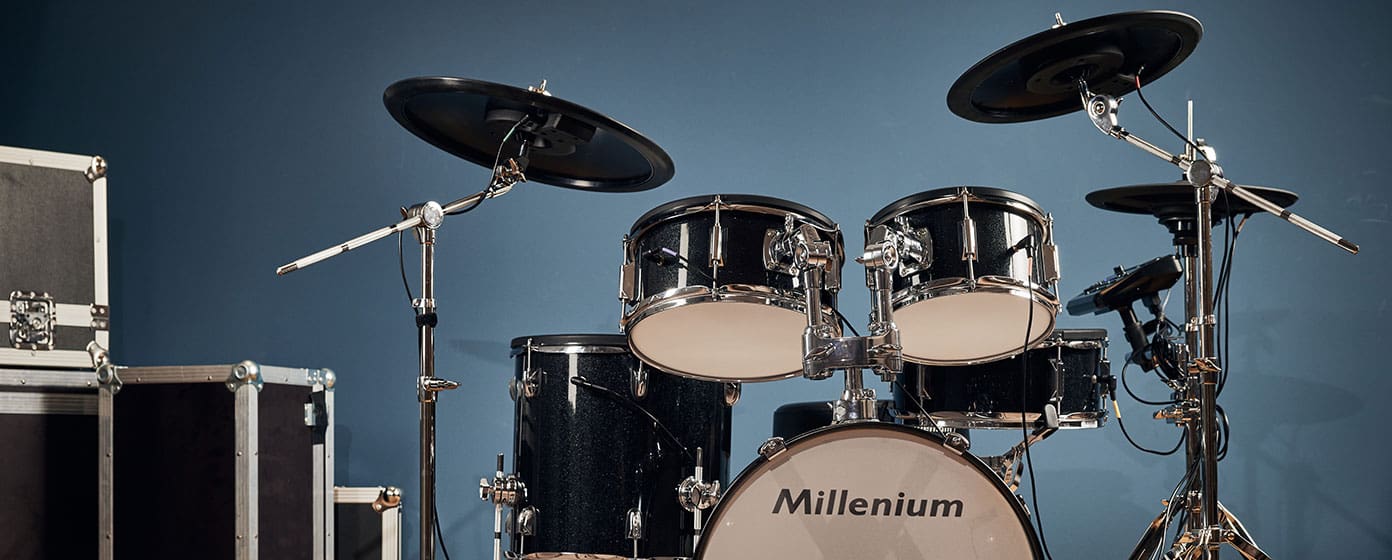 Products
Electronic Drums
The MPS-750X goes PRO!
You're looking for an electronic drum kit that gives you the look and feel of an acoustic kit? You've already come across our MPS-1000 but you don't need the extra features? Well, we have great news for you! As of today, our popular mid-price model, the MPS-750X, is available in a brand new PRO version.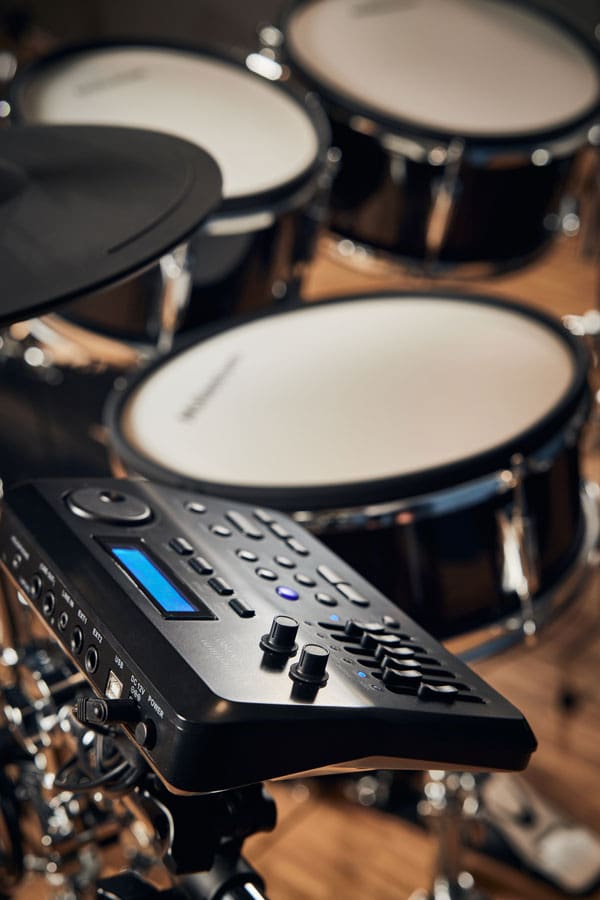 The MPS-750X PRO uses the same sound module as the regular MPS-750X. So all 20 kits and features like Bluetooth connectivity and USB interface are identical. The big deal here is that, with the PRO version, all drum pads are actual full-size wooden drum shells, just like with an acoustic kit.
If you ever played an electronic kit with an acoustic design, you probably know that the difference in playing feel is huge. The MPS-750X PRO comes with a 18"x14" kick, a 13"x5.5" snare and three toms at 10″x06″, 12″x06″, and 14"x14". Except for the kick, all drum pads offer separate trigger zones for head and rim. And of course all pads are outfitted with our high-quality, double-ply mesh heads that provide an authentic rebound while maintaining a low volume.
Furthermore, the cymbal pads of the regular MPS-750X also receive an upgrade. Besides the 13" dual zone hi-hat, the new PRO version includes a 15" dual zone crash and an 18" triple zone ride. In addition to the pads' already excellent trigger behavior, 360° triggering is a noteworthy enhancement. This means that, unlike with the standard MPS-750X, all cymbals can be played across the entire bow and edge of the pad. Needless to say, the pads also offer a choke function all around the cymbals.
Thanks to the internal USB interface, the MPS-750X PRO is an amazing option to connect with a computer. With a single USB cable, you can effortlessly record your performance or incorporate the sounds of a third-party software.
Similar to the MPS-1000, the MPS-750X PRO does not include a drum rack. Instead, the kit includes a complete hardware set. It comprises a snare stand, a bass drum pedal, a hi-hat stand, a double-tom mount and two boom cymbal stands. Additionally, a mount for the module, designed to attach to the hi-hat stand, is also included. All you need to get started are sticks, headphones and a drum throne.