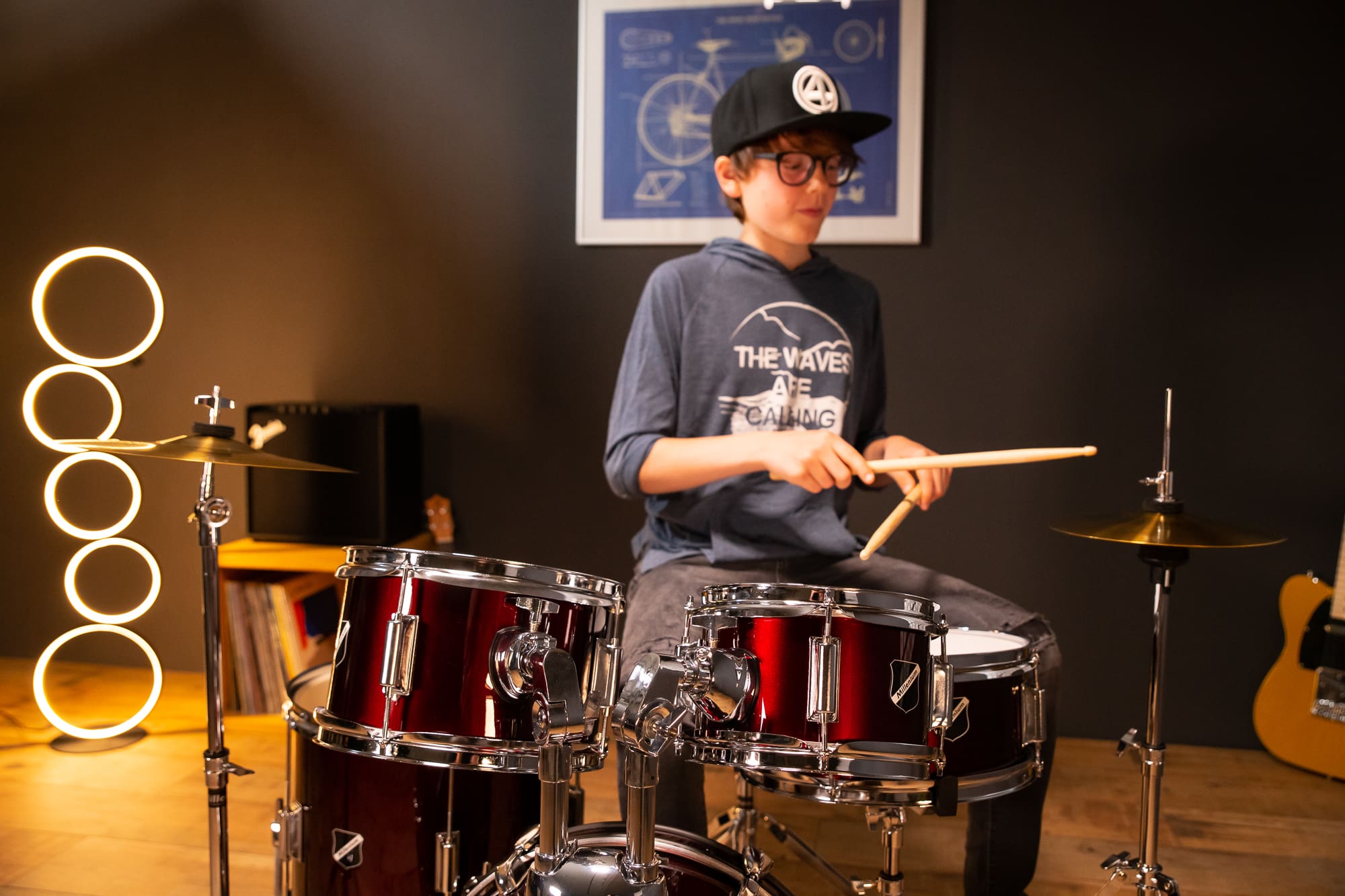 Experiencing your first steps on the drum-kit
The drums are the backbone of all modern styles of music. The thing that makes people get up on their feet and start dancing. It is hardly surprising you want to join the Dave Grohls and Ringo Stars of the world in the fantastic universe of drums! We personally believe you have made the best possible choice in choosing your instrument (even if we are a little biased). But before you pick up the sticks and start smashing away, we have a few tips that will help you on your way.
1. Take Drum Lessons
While traditional drum lessons are an amazing way to learn the drums, finding out what works for you is vital. Therefore, we would always recommend doing a little research first. There are two main ways that most people learn to play the drums – both have advantages.
Online lessons – It can be a bit daunting sifting through tonnes of information to find what is helpful for you, as there are so many ways to learn the drums online. YouTube is a fantastic resource for learning to play the drums – search for beginner grooves to get yourself started. There are also many fantastic subscription services to take advantage of, including "music2me" and "Mikes Lessons", to name a couple.
In-person lessons – There is no replacement for the instant feedback you get from in-person lessons from a professional drum tutor. A good drum tutor will personalize lessons and devise a practice plan for you to suit your learning style. It is essential to receive feedback on what you are playing and how you are playing it – this will help you adjust and improve your playing!
We believe a mixture of online and in-person lessons is the way to go. Online resources can inspire and help push you further, while your drum tutor can offer advice and feedback to support your progression.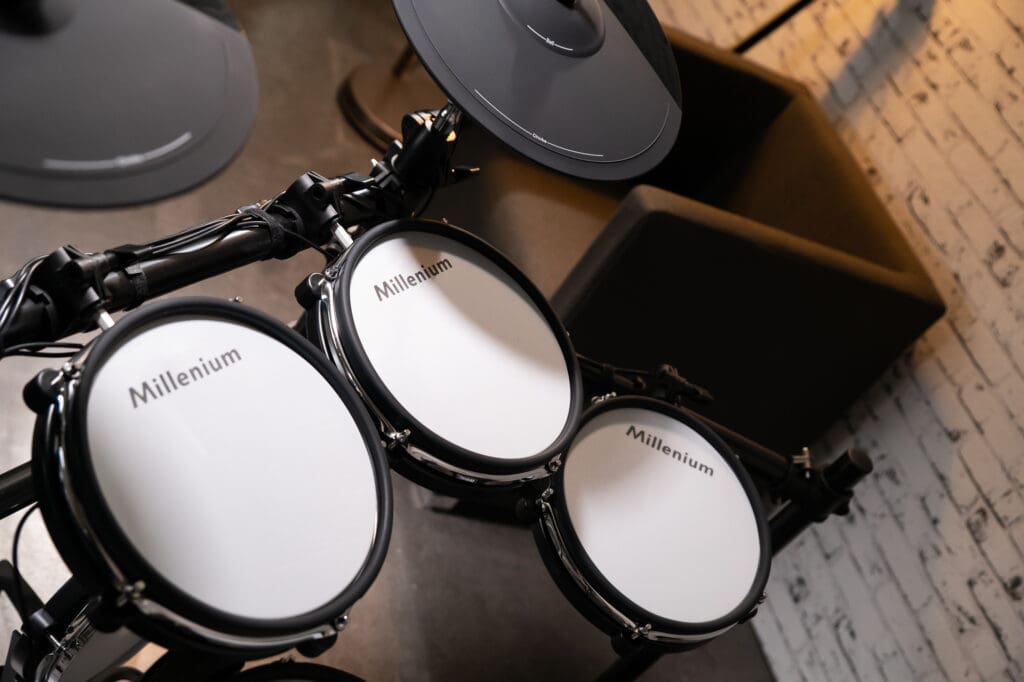 2. Get Something to Play On
Ok, so you have checked out some online lessons, or maybe your drum teacher has shown you your first drum groove, and now you're hooked! It's time to find your first drum kit. The first question is, what kind of space do you have? Don't forget that acoustic drums do tend to annoy the neighbors. If you live in an area where noise isn't an issue, we recommend you get an acoustic kit – you can check out our Millenium acoustic range here:
Alternatively, if you live in a space with neighbors nearby or your parents don't want you to torture them with your awesome beats, we recommend you check out some e-kits that you can plug headphones into and rock out! Don't worry; we have a guide for choosing the perfect new e-kit for you here:
The argument of acoustic vs. e-kits for beginners has been going on for a long time, but in reality, the best kit for you is the one that is going to allow you to make it easier for you to play the most, practice the most and inspire you to spend the most time on the kit.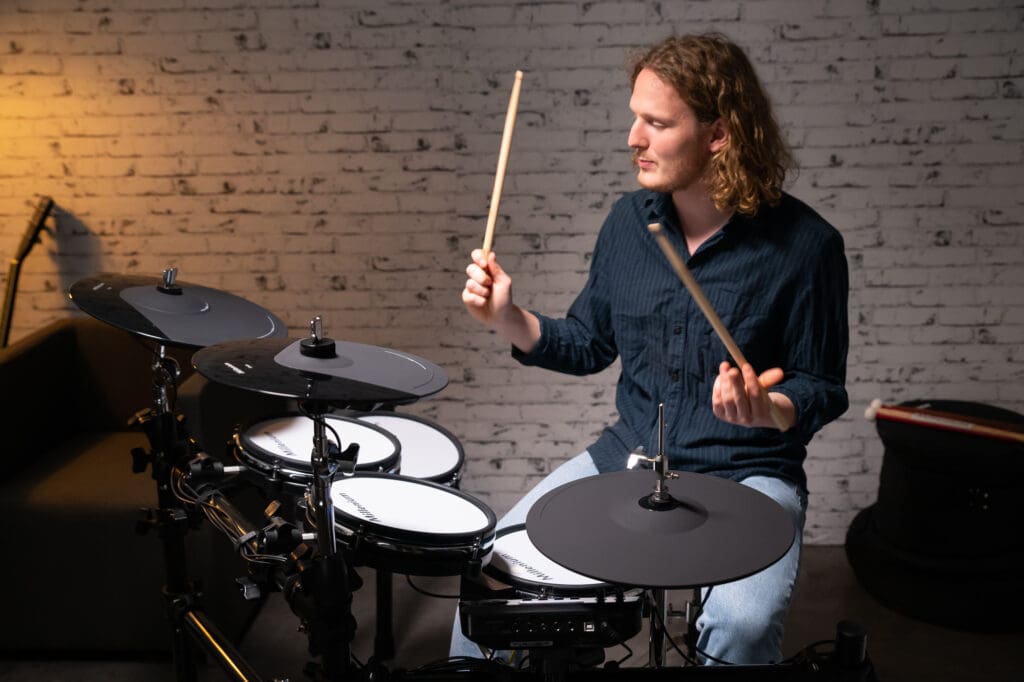 3. Practice Practice Practice
By this point, you've had a couple of lessons, maybe you have even learned to play your first Paradiddle, and you are super excited to get behind your new kit and start shredding with your favorite bands!
We think this goes without saying, but practicing is the key to progression, especially when learning to play the drums. However, we understand that life happens, and you may have other responsibilities, including school or work. Hence, we recommend creating a practice plan and sticking with it, allotting a certain amount of time every day or even every other day to ensure you get the practice time in. As drums are incredibly physical, it is essential to have a regular practice routine to help you develop the muscle memory needed to play certain things.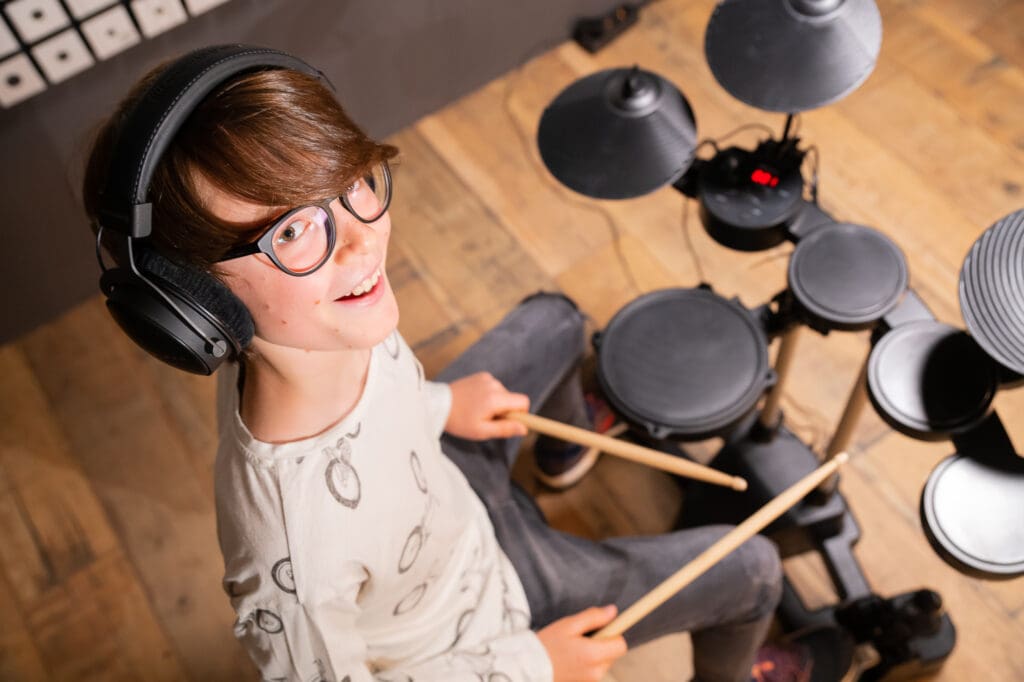 4. Have Fun!
Above all, it is important to remember that you started playing the drums to enjoy yourself and have fun! We are super excited for you at the start of your drumming journey. The drums have brought joy to so many people. This instrument has been proven to reduce tension, anxiety, and stress as well as improve cognitive function. Nothing is better than coming home from a day at school or work, getting behind the kit, sticking on your favorite song, and letting it all out. We promise that you will be smiling the whole way through.
This concludes the "Your First Steps on the Drums" post! Be sure to check back soon for more exciting articles in the Millenium Drums Magazine, including New Products, Discover Articles, Education, and Support! Thank you very much for reading! In case of any questions, please don't hesitate to reach out at Millenium Drums Contact!