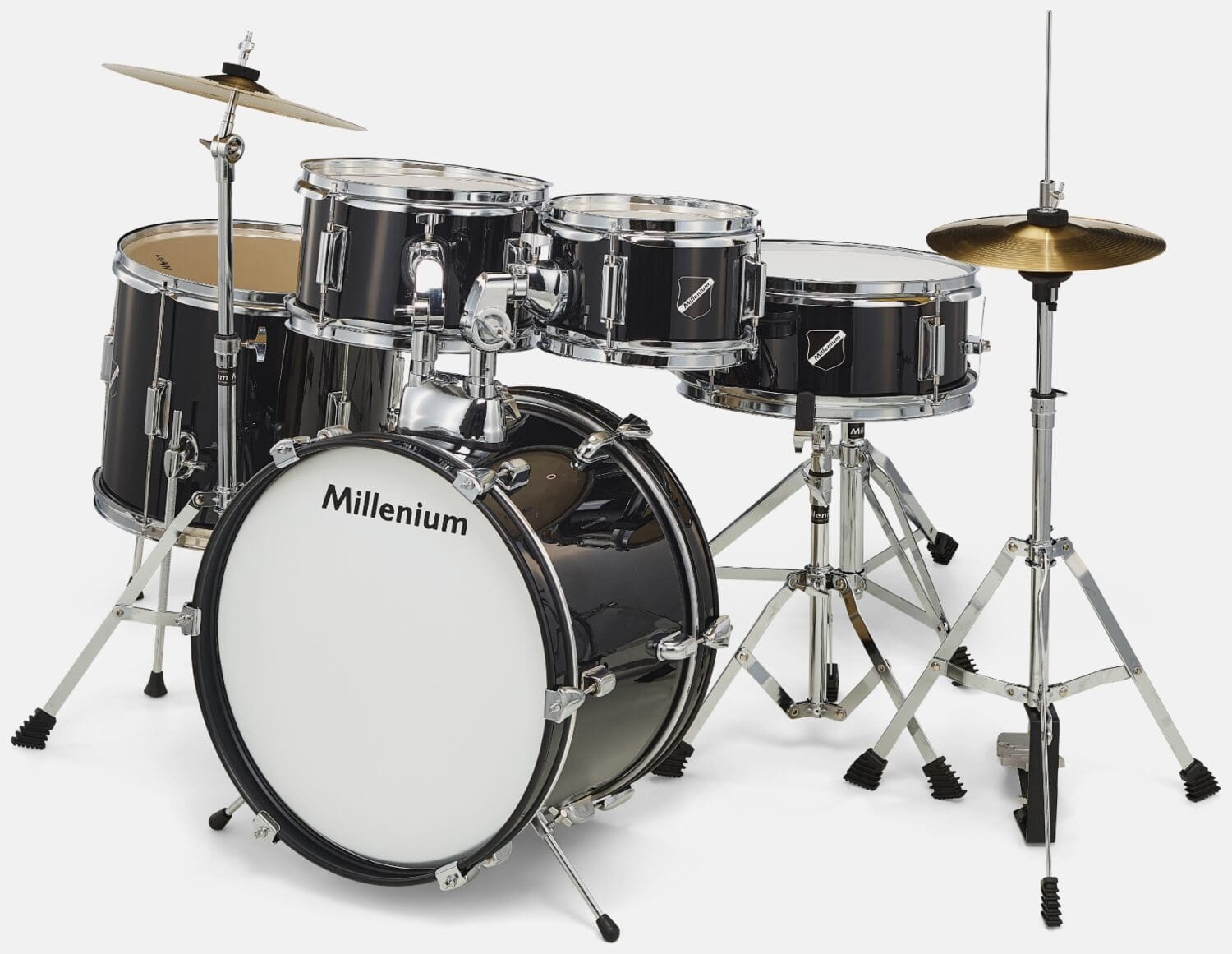 Compact all-rounder for kids aged four and over
We have developed the Focus Junior series for children aged four and up.
The 16″ bass drum provides a crisp sound and allows for a low set-up height. The compact snare drum in 12″ offers voluminous sounds at a size suitable for children. Toms in 10″, 12″ and 13″ complete the setup. To prevent the bass drum from reverberating too long, the Focus Junior drum set comes with a damping pad.
The stands are light and stable
Matching the drum sizes, the Focus Junior set also includes a compact set of hardware. This lets you mount all the instruments, without having to buy anything extra. The stands are lightweight but stable. Older children can also play safely sitting on the double-braced stool. The pedals are adapted to smaller feet and are easy to press down, with little resistance.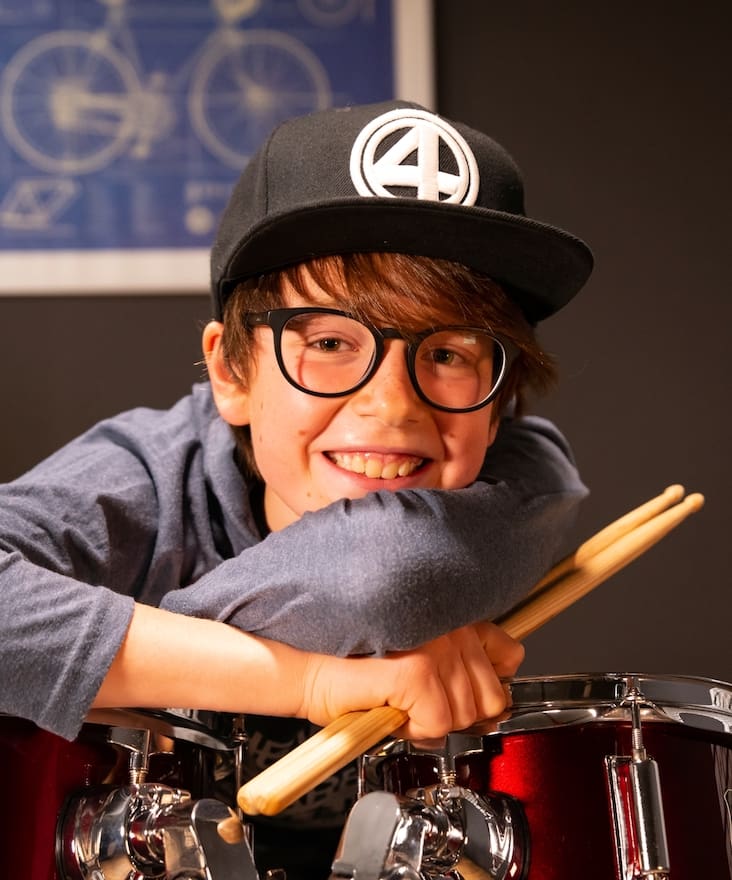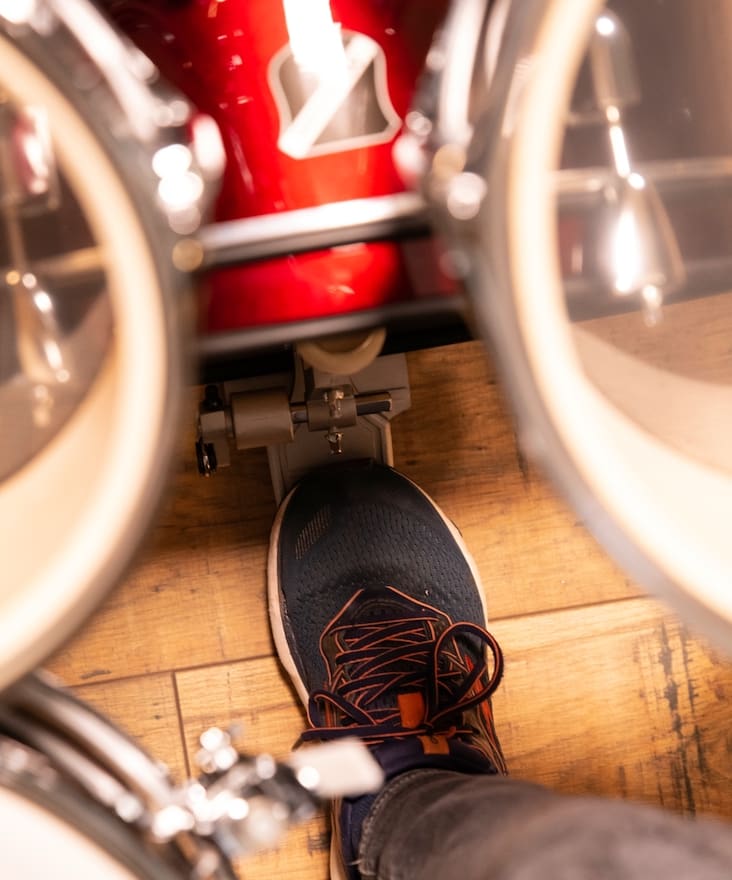 A hi-hat and cymbal are included, too.
This set has everything kids need to start playing straight away!
The small hi-hat cymbals are easy to play and sound good with the 12″ crash ride cymbal. It's easy to start accompanying songs and play your own grooves.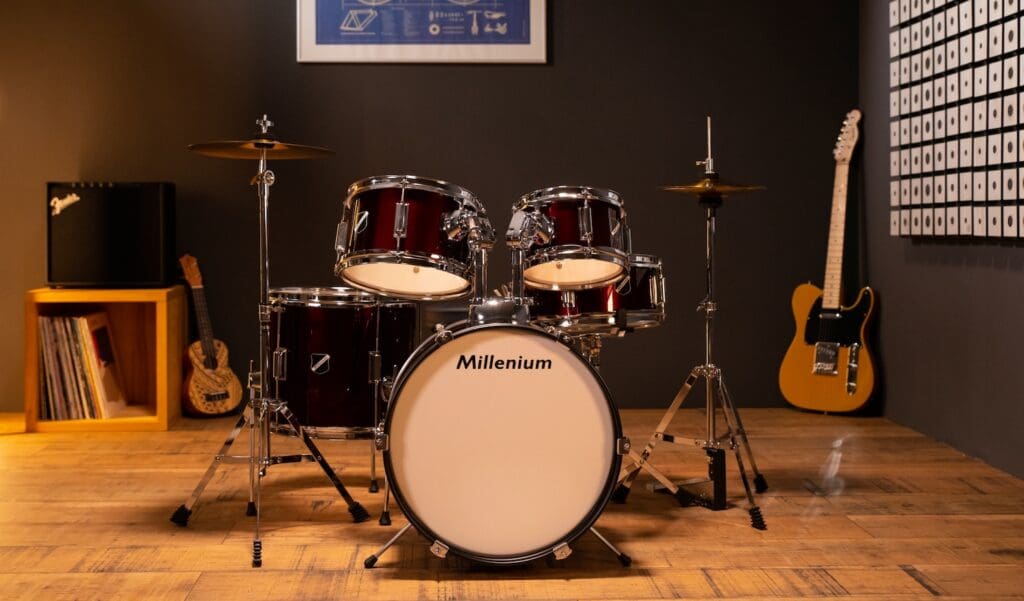 Possible configurations
Focus Junior Drum Set Black

Focus Junior Drum Set Red