Perfect for the first grooves
To start your drumming career, you need an instrument that allows you to coordinate your hands and feet and gives you an authentic playing feel from the start. With its velocity-sensitive mesh head drum pads and foot controllers for hi-hat and bass drum, the Rookie can fully meet these requirements. Whether you're into rock, pop, metal, or reggae, you're guaranteed to quickly find your favorites among the twelve drum kits. Ten different play-along songs are available for practicing.
Check price at Thomann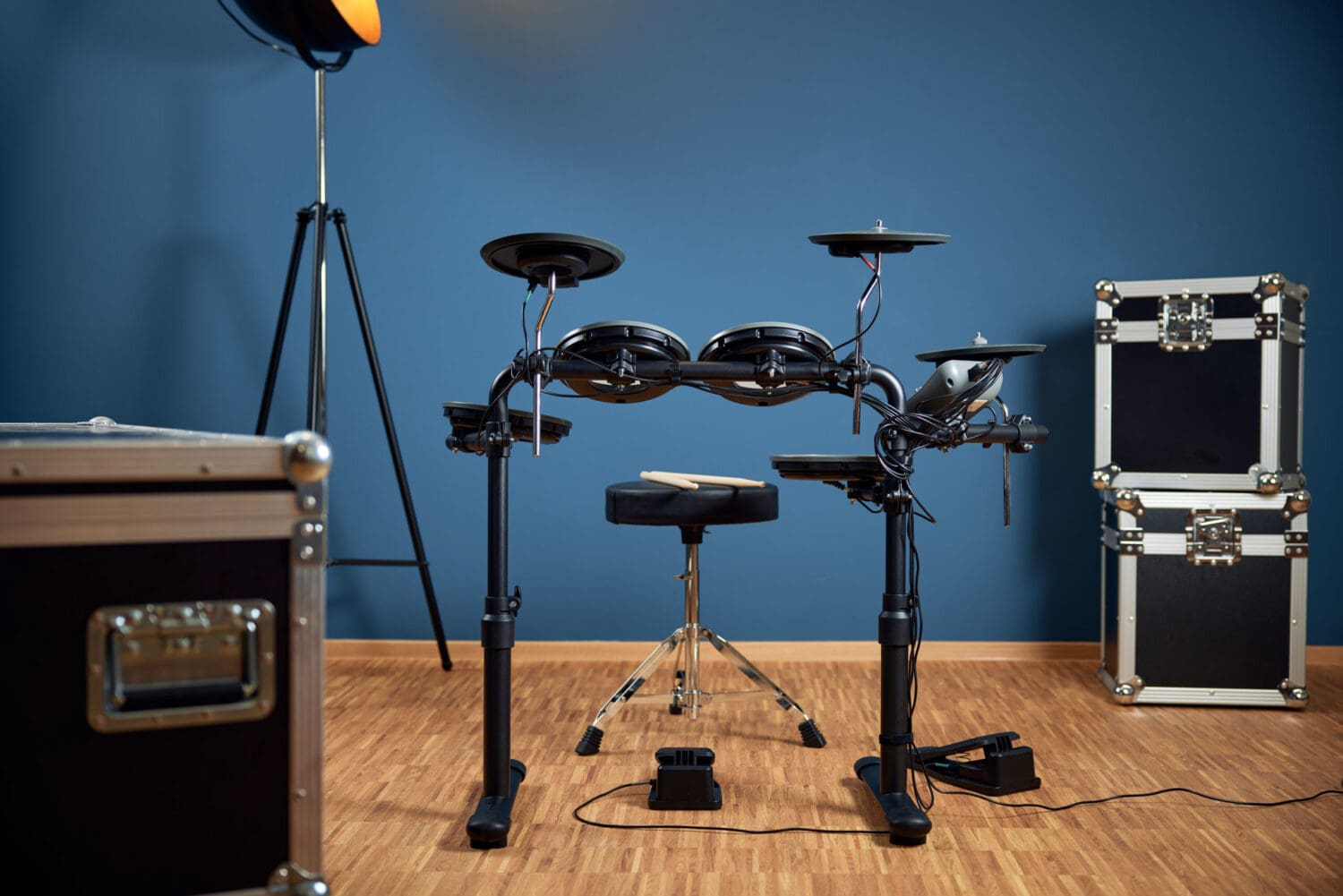 Complete and compact
Three toms, a snare drum, bass drum, hi-hat and two cymbals – that's what a complete drum set looks like, and that's what you get with the Millenium Rookie E-Drum Set. With eight-inch diameter cymbals and seven-inch drum pads, the Rookie offers a perfect compromise between compact dimensions and comfortable playability. And most importantly, you'll be drumming on mesh heads that are easy on your wrists and give you the feel of an acoustic drum kit.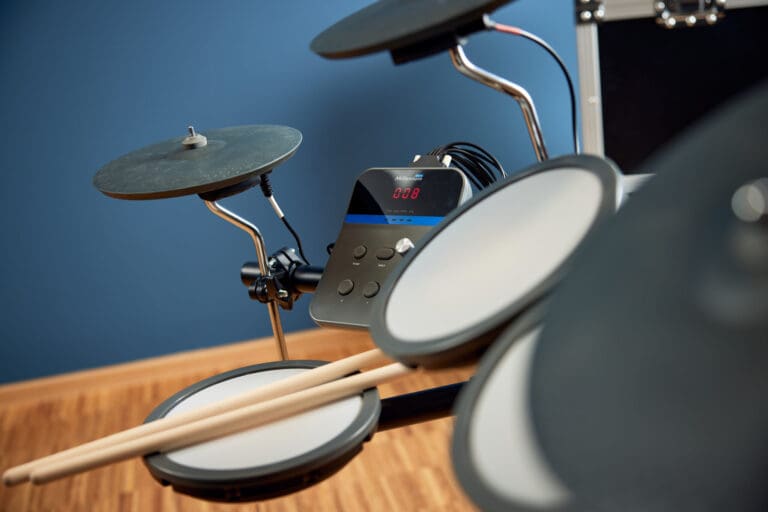 The right sounds for everyone
A big advantage of electric drum sets is the ability to switch between different sounds, and here you can draw from the Millenium Rookie with twelve integrated drum kits. Rock, Pop, Metal, Blues, Reggae… the selection is so large that there is something for everyone. For a real band feeling, there are ten practice songs that you can accompany with your playing. If you prefer to drum to the metronome, this is also possible. In addition to the acoustic signal, a flashing light shows you the beat.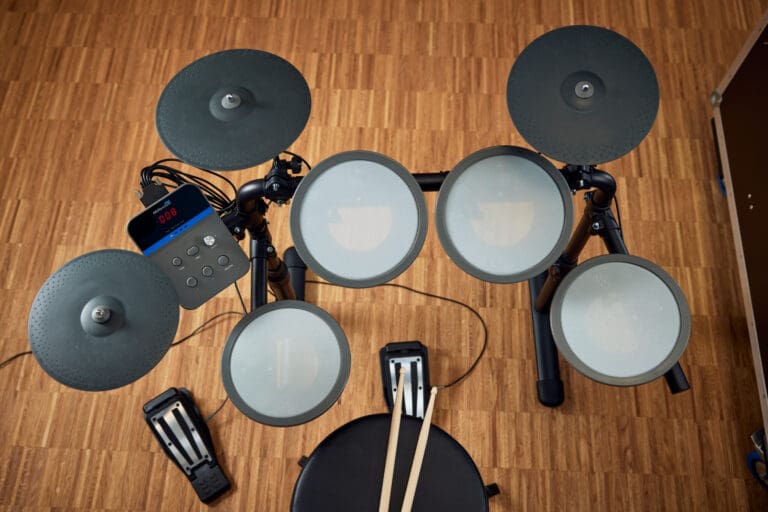 Extended possibilities thanks to USB
Did you know that you can expand the sounds of the Rookie E-Drum Set infinitely? The USB interface makes it possible, because via this connection you can control sounds from the computer or from MIDI devices – such as keyboards – from your e-drum set. And when it comes to play-along songs, you're not limited to the ten presets, but can connect your smartphone or any other device that outputs audio via the aux input and drum along to your favorite songs at any time.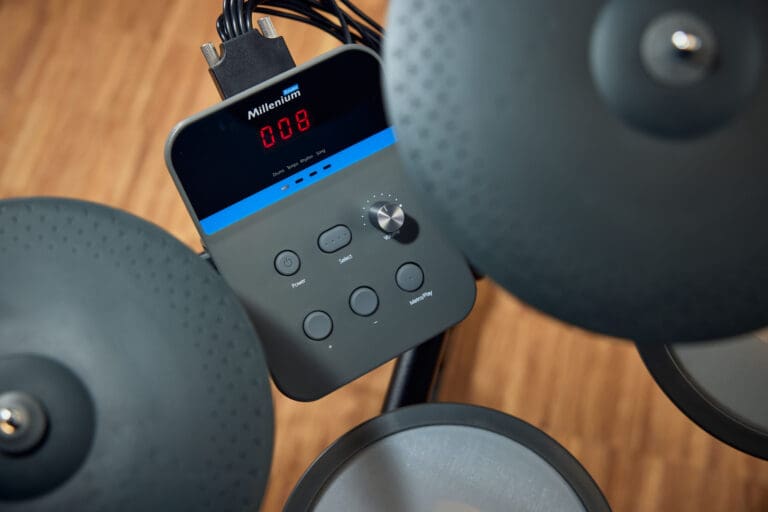 Technical Specifications
1x 7″ snare drum mesh head pad
3x 7″ tom mesh head pads
3x 8″ cymbal pads
1x hi-hat controller
1x bass drum pedal
1/4″ stereo jack line output
1/8″ stereo jack headphones output
1/8″ stereo jack aux in
USB-MIDI
USB-C power supply (100-240V) and therefore also connectable with a standard power bank
Bass Drum Pedal
Cabling
Drumrack
Hi-hat controller
Power supply unit
You May Also Like
MPS-850 E-Drum Set

MPS-750X E-Drum Mesh Set

MPS-450 E-Drum Set

MPS-150X E-Drum Mesh Set