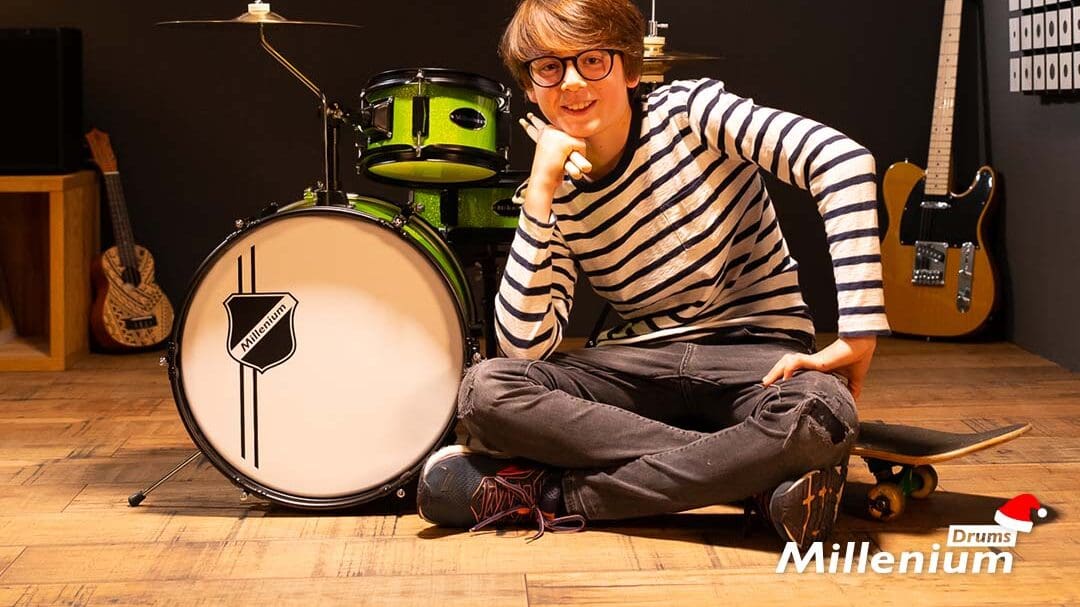 Give the gift of groove this Christmas!
Top 5 Drumming Gifts this Xmas!
Christmas is just around the corner, and in our opinion, nothing beats the gift of music. A musical instrument is a gift that keeps on giving, and drums and percussion are no exception to this rule. So here's a list of our Top 5 Millenium Drums gifts for drummers this Christmas! As long as you're not on the naughty list, we've got something for you! Gifts for new drummers, experienced players, or that friend or family member looking to get back into it, we'll get them to sleigh in the drums in no time!
This concludes our Top 5 gifts for drummers this Xmas post! Be sure to check back soon for more exciting articles in the Millenium Drums Magazine, including New Products, Discover Articles, Education, and Support! Thank you very much for reading! In case of any questions, please don't hesitate to reach out at Millenium Drums Contact!