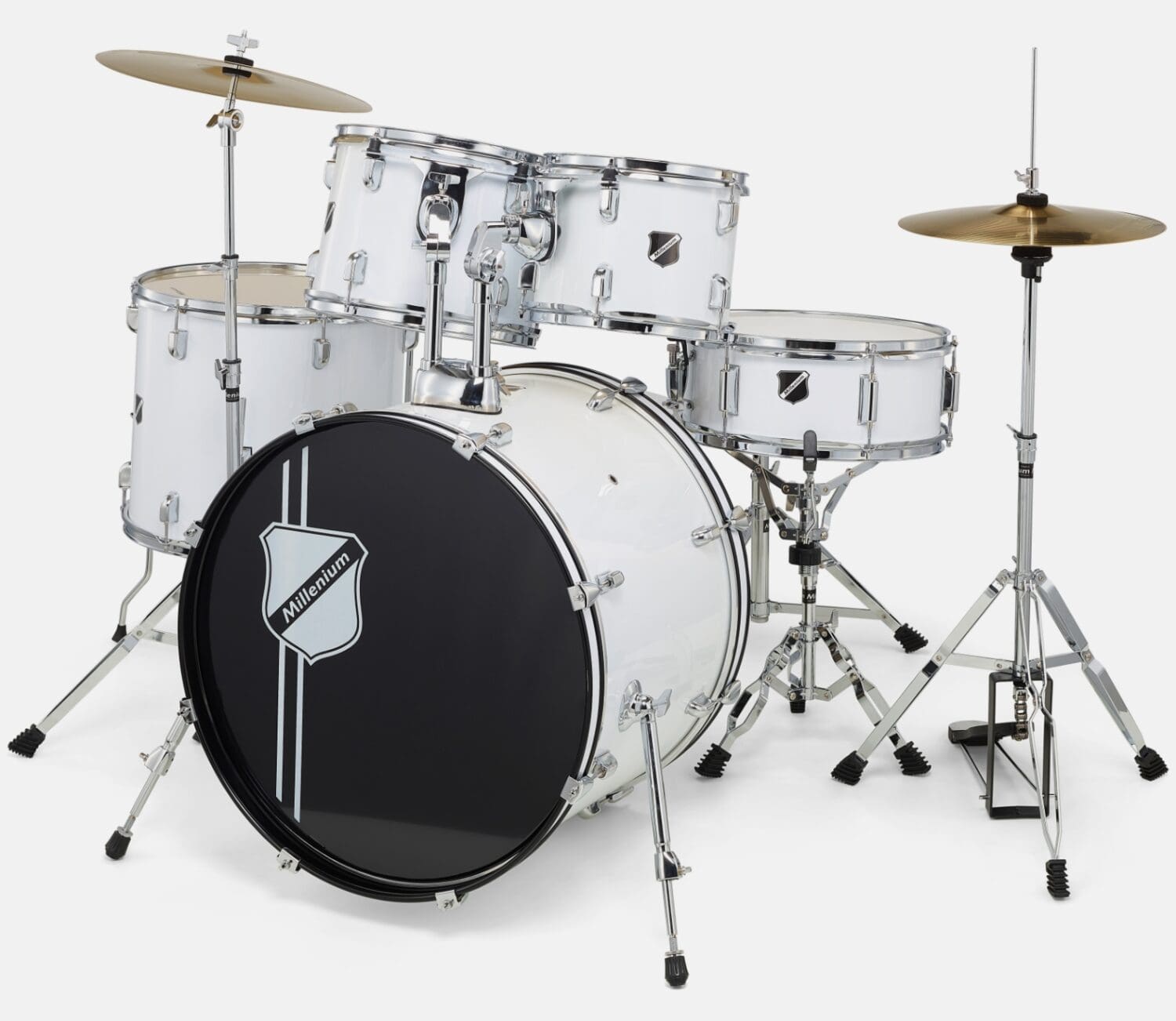 A large selection for any style!
The Focus Series drum sets come in three different configurations. This allows you to match your drum set to your body height and musical taste. We've focused on a meticulous design and great-sounding shells. The kits come with a set of stands, a drum seat, hi-hat, crash/ride cymbal and a pair of sticks. This means that you can start to play right away without having to purchase any additional accessories. And if you'd like to expand your set at a later date, we offer a selection of single drums, as well.
Well-crafted shells for a great sound
Thanks to the precision-cut rims, the drum heads make clean contact and are easy to tune, even for beginners. Your drums will sound great in no time! On the two small hanging toms, free floating systems without any additional holes ensure a full-bodied tone. Normally, you'd only find this feature on much more expensive drums. With the muffling cushion for the bass drum and the sound control rings for the drums, you can adapt the drum set to your individual taste.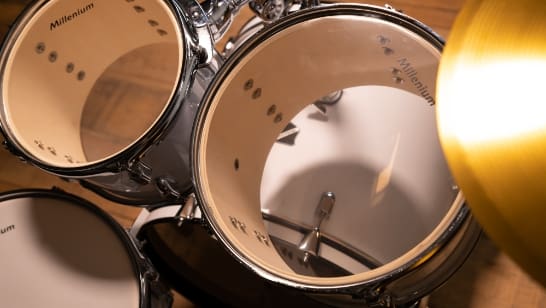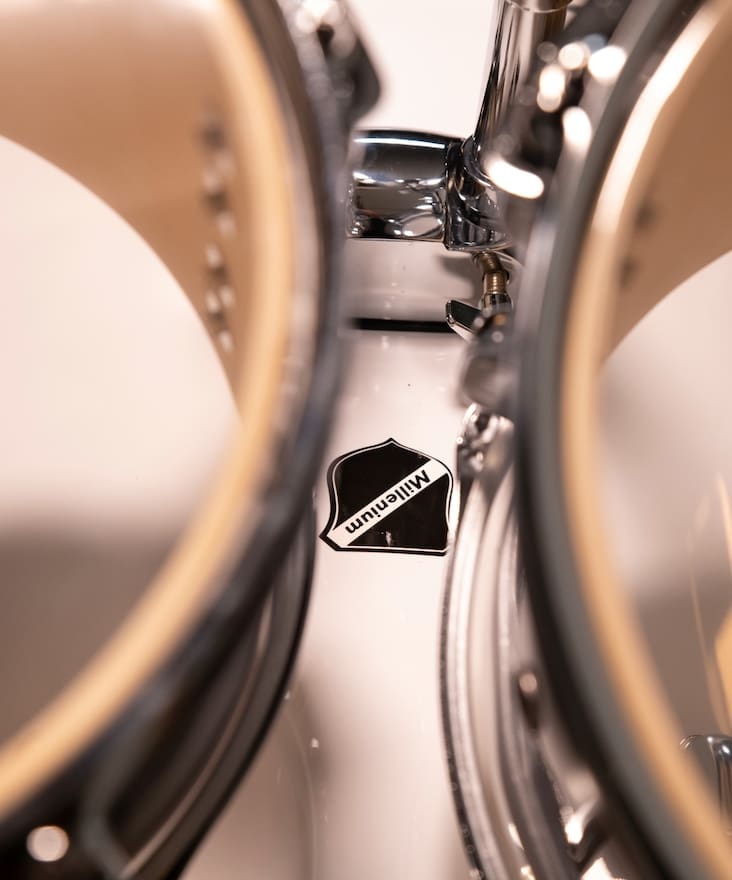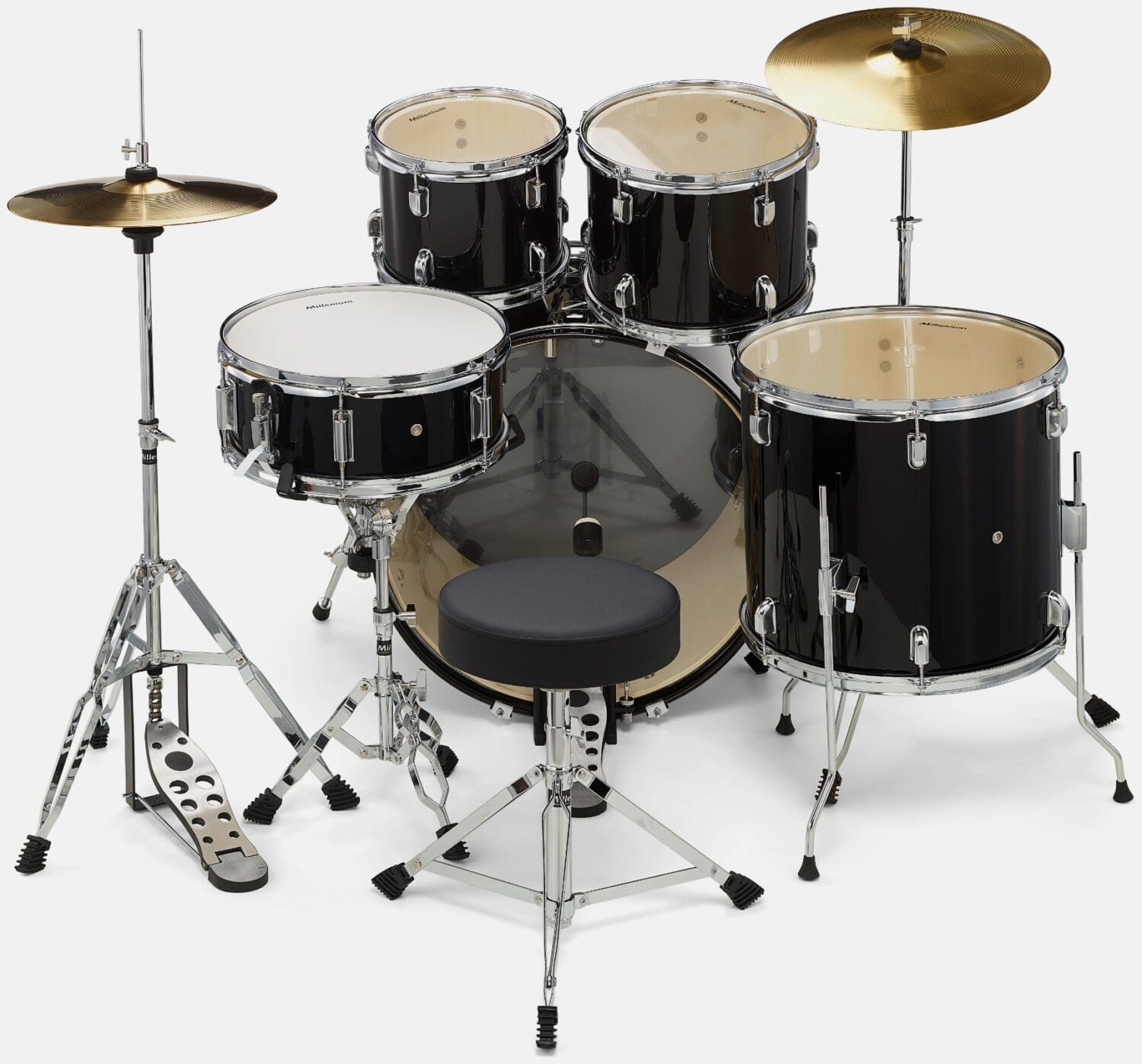 Tough, reliable hardware
To match the drums, we've equipped the Focus drum sets with robust hardware. The double-braced stands keep everything securely in place. The chain drive pedals provide a direct, accurate response and playing feel. With the sturdy, extendable bass drum legs and the adjustable tom holders, setup is a breeze.
Cymbals included
Every Focus drum set comes with a pair of 14" hi-hats and a 16" crash/ride cymbal. Made from brass alloy, the cymbals provide a well-balanced sound. If you prefer two cymbals right away, you can opt for a bundle that includes a 20" Paiste 101 series ride and a robust boom stand from the Millenium Stage series.
A Focus for everyone
The Millenium Focus Series gives you a choice of three shell configurations. They differ in the sizes of the included drums and provide an extraordinarily wide range of sounds. You also have a choice of red, white or black finishes.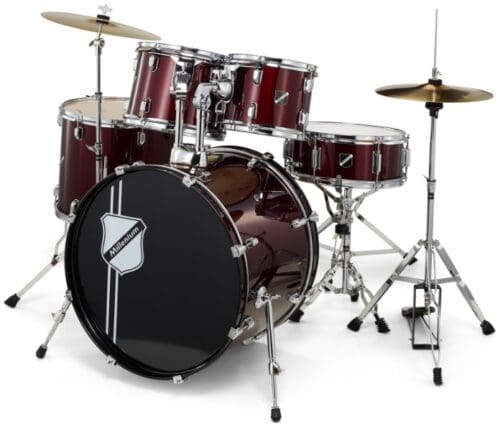 Focus 18
Focus 18
The Focus 18 is the most compact set in the Focus Series. This drum set is suitable for children, teens and adults alike. Two hanging toms in 10" and 12" sizes are mounted on the small 18" bass drum. A 14" floor tom completes the set. These traditional "jazz" sizes are complemented by the 13" wood snare, which isn't just smaller than the regular size, it also goes great with the sound of the Focus 18.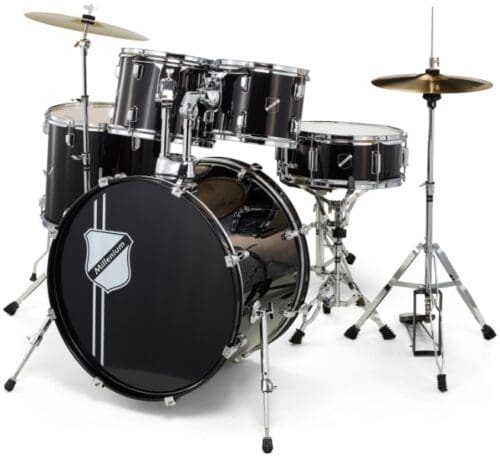 Focus 20
Focus 20
This drum set can do anything! Our Focus 20 represents the mid-tier model in the series. We've combined a 20" bass drum with 10" and 12" hanging toms and a 14" floor tom. As a versatile "fusion drum set", the Focus 20 is a great choice for a wide variety of styles and suits players of various heights. The 14" snare drum is a bit larger than on the Focus 18 and covers a wide range of tunings.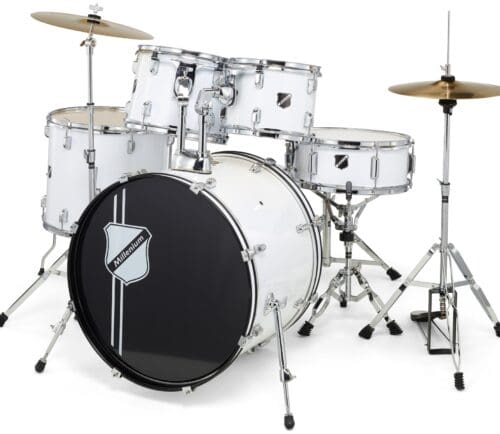 Focus 22
Focus 22
Assertive, punchy and stunningly versatile – that's how we'd describe the Focus 22. The 22" bass drum and a voluminous 16" floor tom provide plenty of low frequency punch. This is complemented by the 10" and 12" hanging toms. The 14" wooden snare drum responds accurately and can deliver powerful backbeats.
Possible configurations
Focus 18 Drum Set Black

Focus 18 Drum Set White

Focus 18 Drum Set Red

Focus 20 Drum Set Black

Focus 20 Drum Set White

Focus 20 Drum Set Red

Focus 22 Drum Set Black

Focus 22 Drum Set White

Focus 22 Drum Set Red