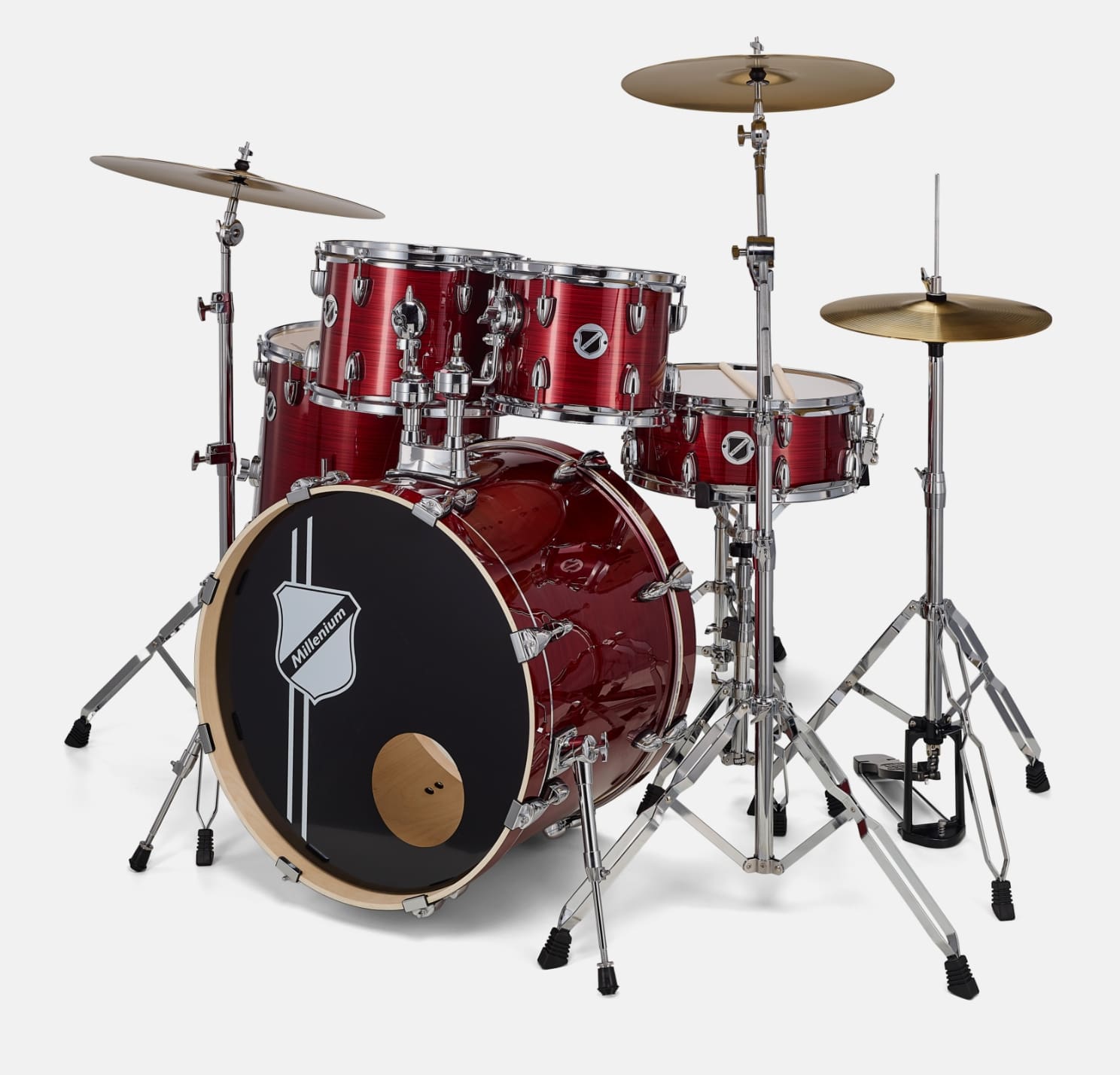 Much more than you expect
Our MX Series drum sets offer a warm, punchy sound that's perfect for a wide variety of styles. With their precise workmanship and high-quality hardware, they're real eye-catchers and road-worthy companions. Sounds good? What's even better are the affordable prices of our MX Series drum sets.
Shells made of birch and poplar wood
The shells are the most important element of a warm and punchy drum sound. Our drums are constructed of nine layers of birchwood and poplar and can hold their own against much more expensive kits. Poplar is known for a warm, well-rounded sound, while the harder birchwood adds volume and attack. Precision-cut gratings with a 45 degree angle create an open sound and ensure easy tuning. And you don't have to compromise on the looks, either, as the two high-quality Blue Lining and Red Lining finishes will make you look sharp on stage.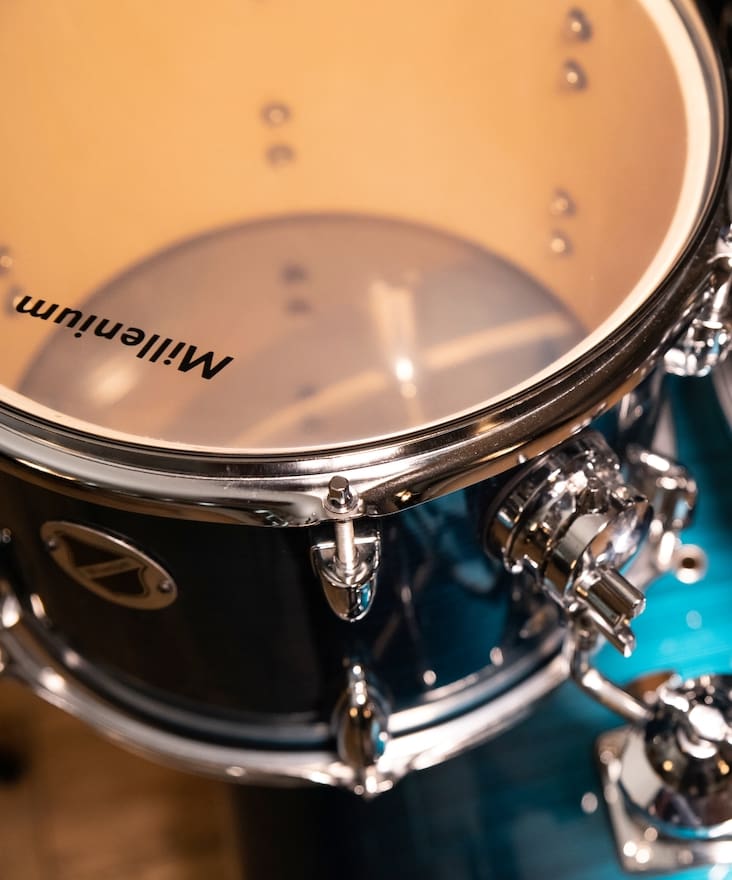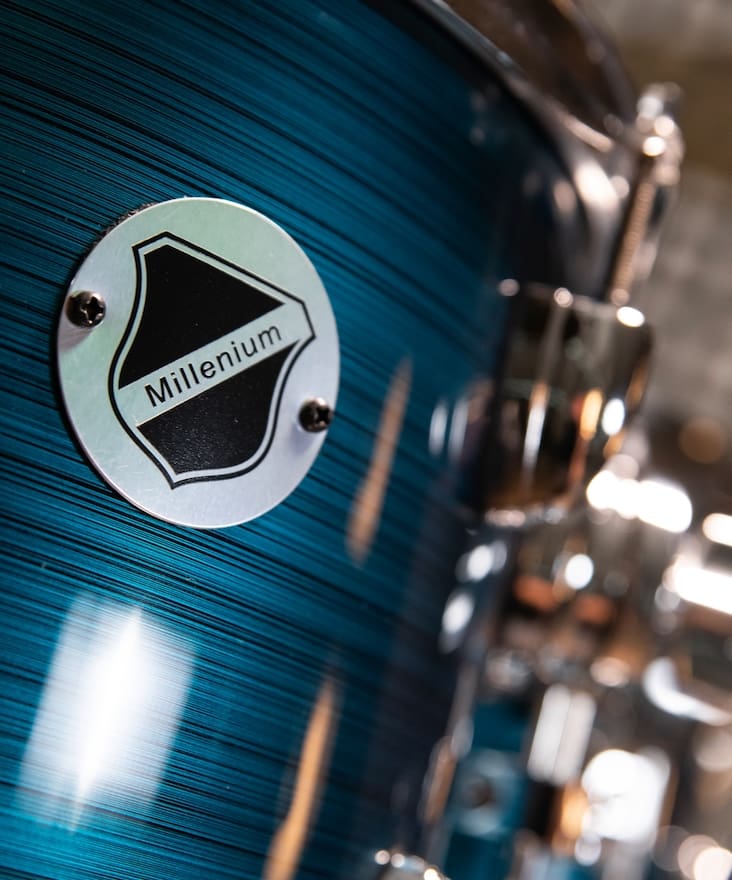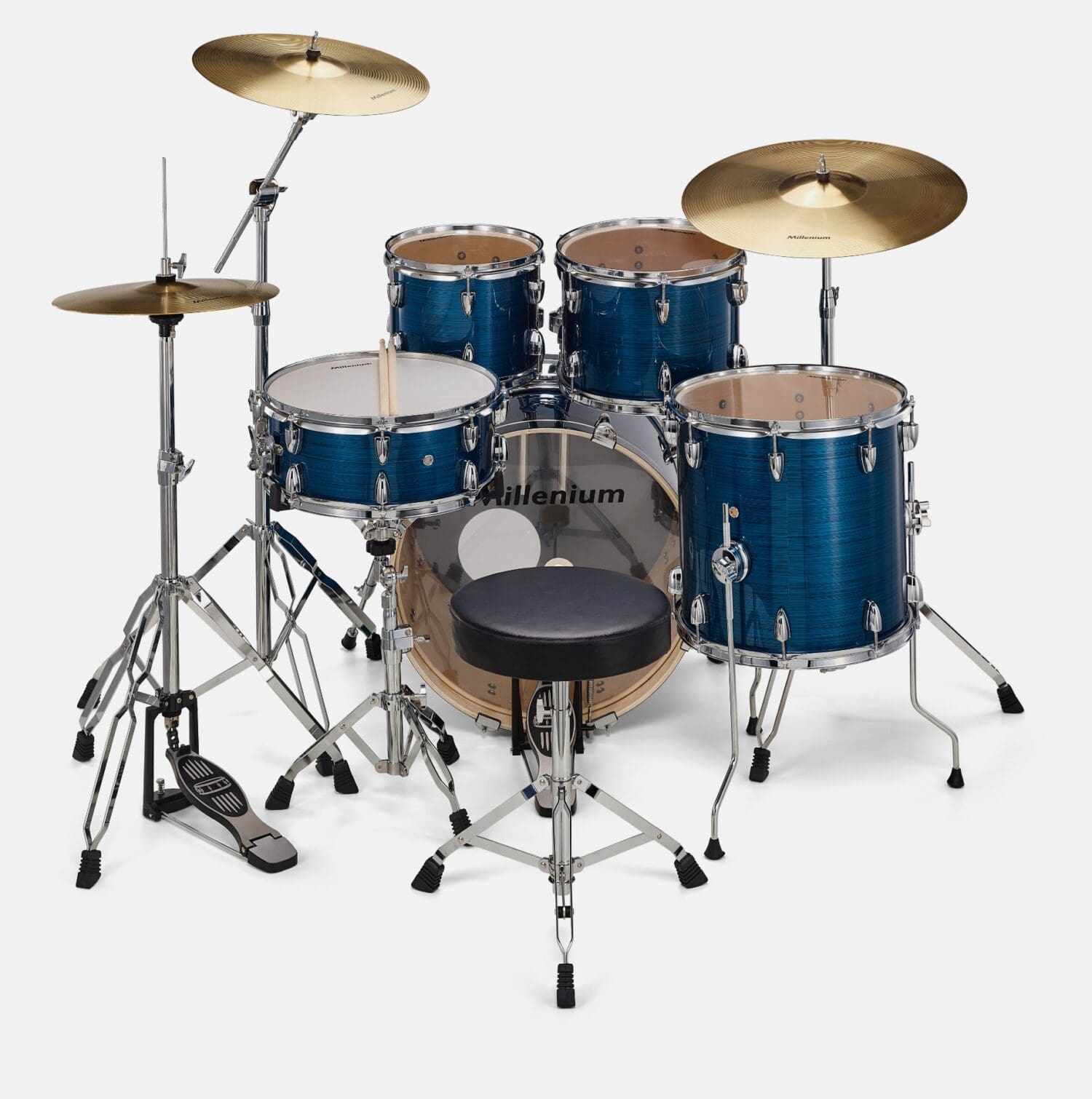 Professional quality fittings
For a perfect resonance ratio and transparent sound, our lugs are mounted on plastic baseplates. The floor toms feature eight instead of six lugs per side, which helps with the tuning of larger drums. Our bass drums are fitted with wooden hoops and plastic-padded claws. The sturdy, extendable bass drum legs ensure a safe setup.
Rock-solid stands and quick pedals
All MX Series sets come with a complete set of professional stands, pedals and clamps. The dual telescoping cymbal stands with memory clamps give you a maximum of flexibility in terms of height. The two rack toms can be positioned freely thanks to the variable ball joints. For the pedals, we've selected strong, smooth-running chain drives. This allows you to play your grooves with precision and speed.
Includes a full set of cymbals
Every Millenium MX complete set comes with a versatile set of brass cymbals. We've included the standard sizes: a 14" hi-hat, 16" crash cymbal and 20" ride cymbal. All cymbals are carefully matched and provide a quick response.
Available Configurations
Our MX Series complete sets are available in two of the most popular shell configurations.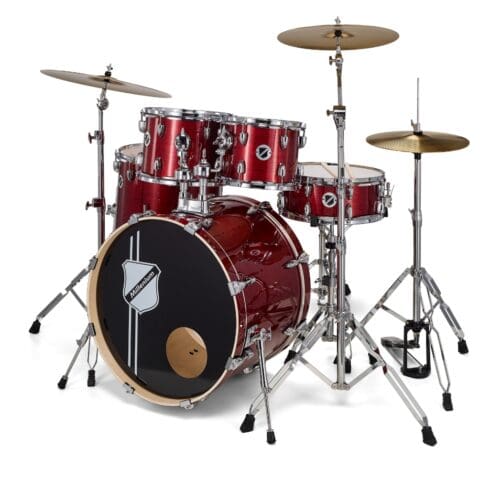 MX422 Standard
MX422 Standard
The MX422 Standard set includes a powerful 22" bass drum, punchy hanging toms in 10" and 12" sizes and a 16" floor tom, which is perfect for rock styles with its mighty bass. The core of the set is the 14" snare drum, which excels at powerful backbeats and accurate ghost notes. We recommend this configuration if you're looking for a versatile drum set. From loud live gigs to metal and hip hop, everything is possible.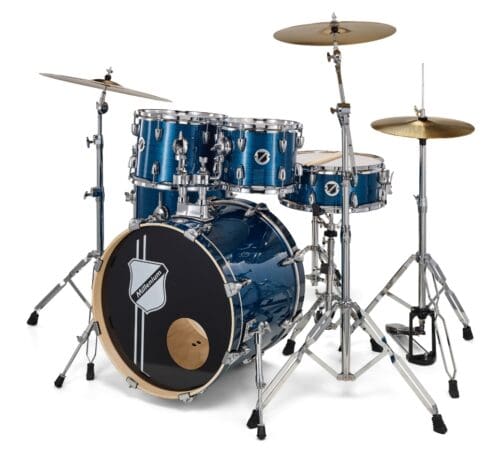 MX420 Studio
MX420 Studio
The MX420 Studio also comes with a 14" snare drum and two 10" and 12" hanging toms. What sets this kit apart is the smaller 20" bass drum and the compact 14" floor tom. This reduces the height and footprint of the set. When it comes to sound, the smaller shells provide a quicker response and a maximum of versatility. As a portable all-rounder, the MX420 is hard to beat!
Possible configurations
MX422 Standard Set BL

MX422 Standard Set RL

MX420 Studio Set BL

MX420 Studio Set RL