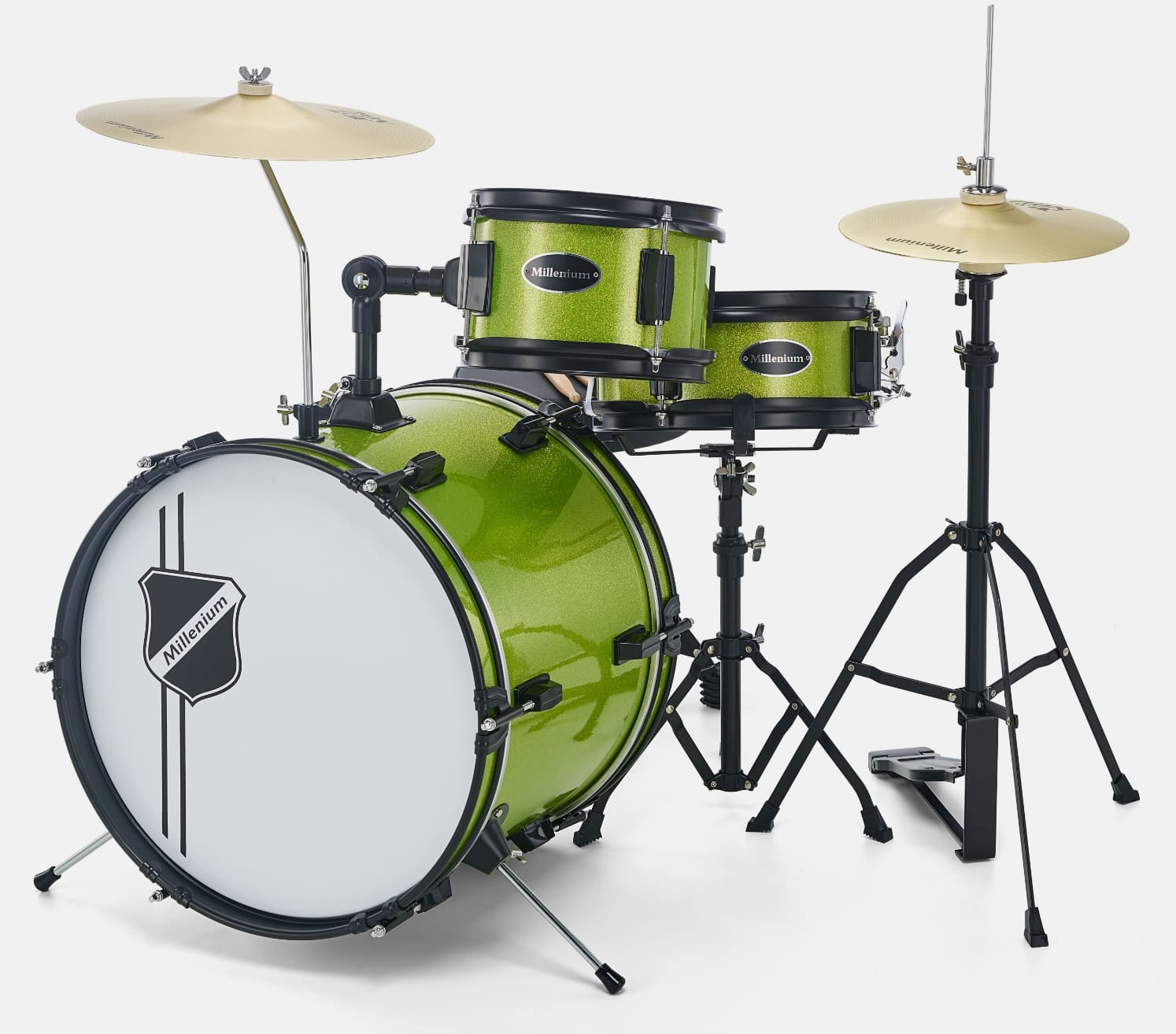 Minimum size with maximum playing fun: the Youngster children's drum set
Almost every drumming career begins on pots, pans and other bits and pieces found around the house. Allow us to introduce Youngster, our smallest drum set!
While developing the Youngster set, we wanted to make it easy for kids to access all parts of the kit, while making the footprint as small as possible. Everything youngsters need to play their first beats is included, built to easily withstand rough treatment in the kids' room.
Once assembled, you're ready to rock!
We designed all the parts of the Youngster drum kit to be quick and easy to assemble and set up. The small 16″ bass drum is the foundation of the kit. A tom and cymbal are mounted on top of it. Of course, a snare drum and a hi-hat are also an essential part of the drum kit. All three drums are built to the same high standards as our other drums. They're robust and easy to tune, designed to provide youngsters years of fun.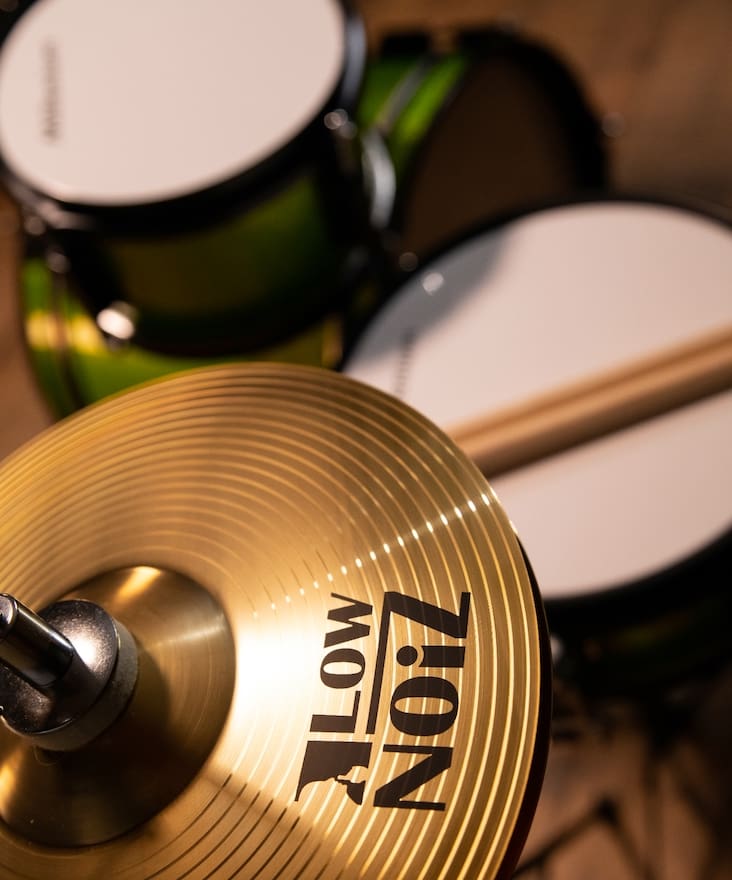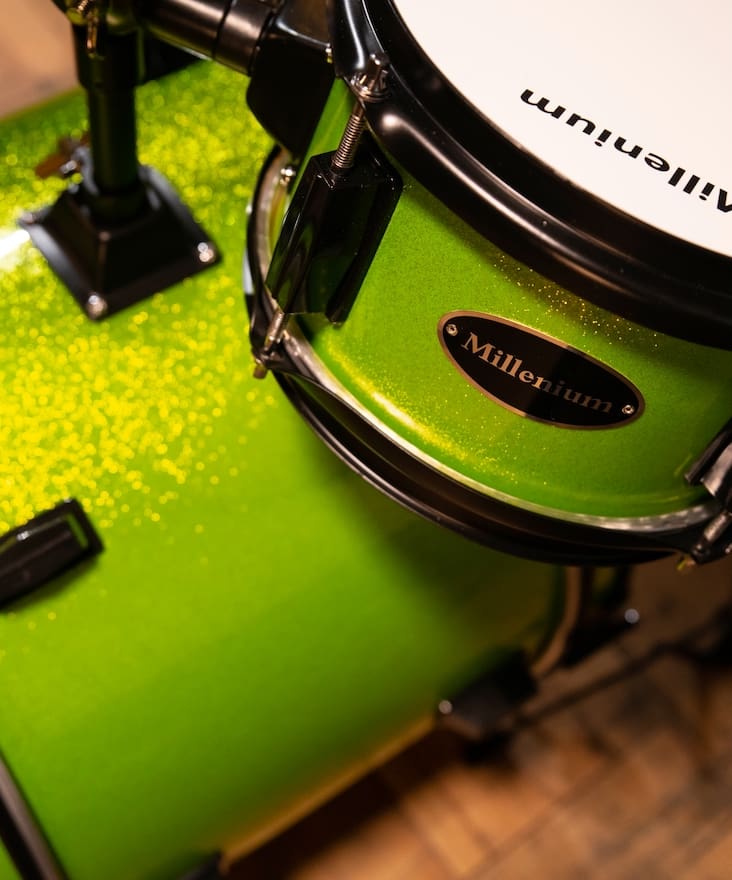 The cymbals were designed especially for the Youngster Set.
We developed our "Low Noiz" cymbals to offer a harmonious overall sound. They're a perfect match for the Youngster drum because although they sound realistic, they're not so loud. With their compact diameter, they're easy to reach and provide excellent playing response.
The Youngster is an eye-catcher!
For the colours, we wanted to offer something a bit special. With Azure Sparkle, Green Sparkle and Blue Sparkle, there are three glitter foil colours to choose from, contrasting with matt black hardware. They all look great and are very durable.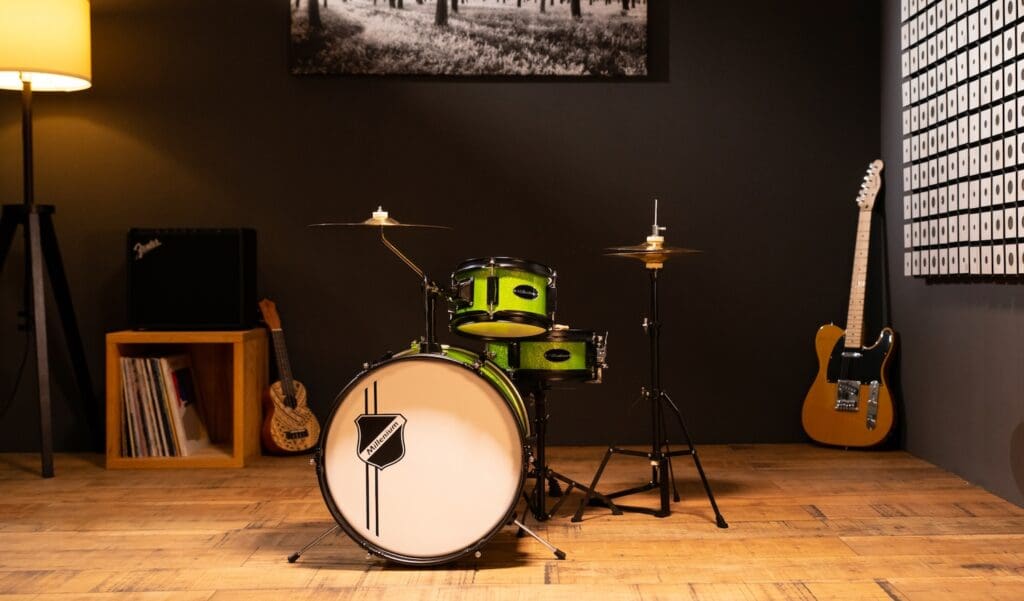 Possible configurations
Youngster Drum Set Green

Youngster Drum Set Azure

Youngster Drum Set Silver