Welcome to the world of drumming!
No matter which style of music you're into – you'll find the right sounds in the HD-120's 12 pre-programmed drum kits. You can also connect your electronic drum set to your computer over USB, which gives you access to a huge selection of software sound libraries.
Check price at Thomann
Drumheads material
Rubber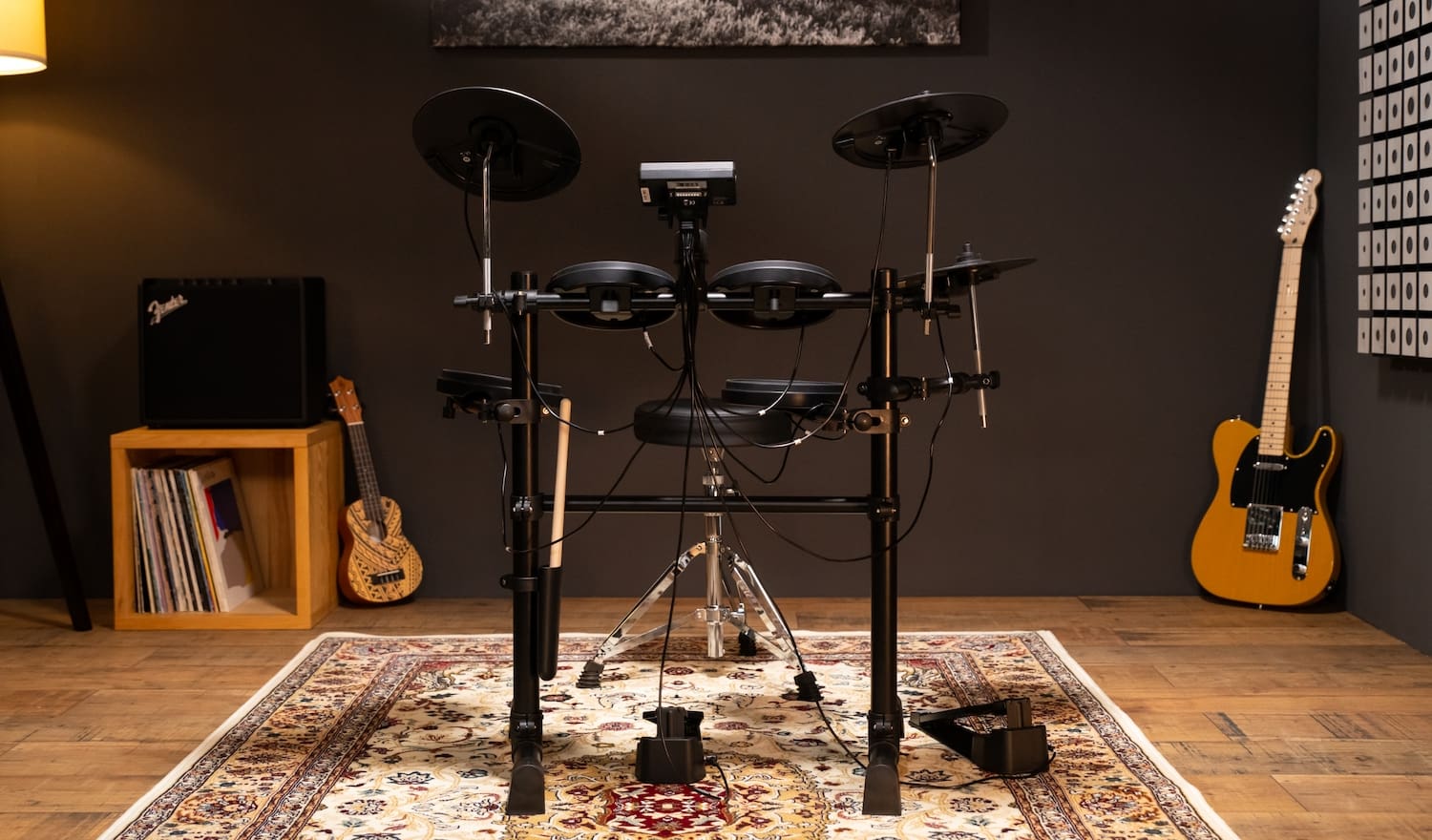 Complete kit for the star drummers of tomorrow
Our most affordable electronic drum set, the HD-120, is designed mainly for children. It offers everything you'll find on much more expensive instruments, including five velocity-sensitive drum pads, two cymbal pads, one hi-hat pad with controller, one bass drum controller, one sound module with various drum kits and a sturdy rack. To get you drumming right away, we've included a drum seat, a pair of headphones and a pair of drum sticks. The HD-120 is very easy to use, so that even the youngest kids can dive right in.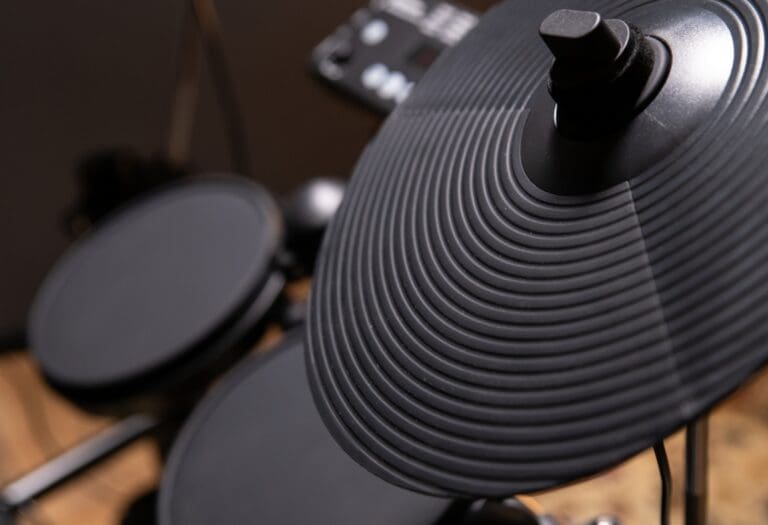 Twelve kits in one
The Millenium HD-120 offers 12 different drum kits with sounds for a wide range of styles. With the integrated metronome, you'll always stay in control of your timing. In addition to a headphone output and an audio output, which you can use to connect a powered speaker, for example, the HD-120 has a USB port that lets you connect the kit to a computer. With a small footprint of only 100 x 60 cm (seat not included), it fits easily into most children's rooms.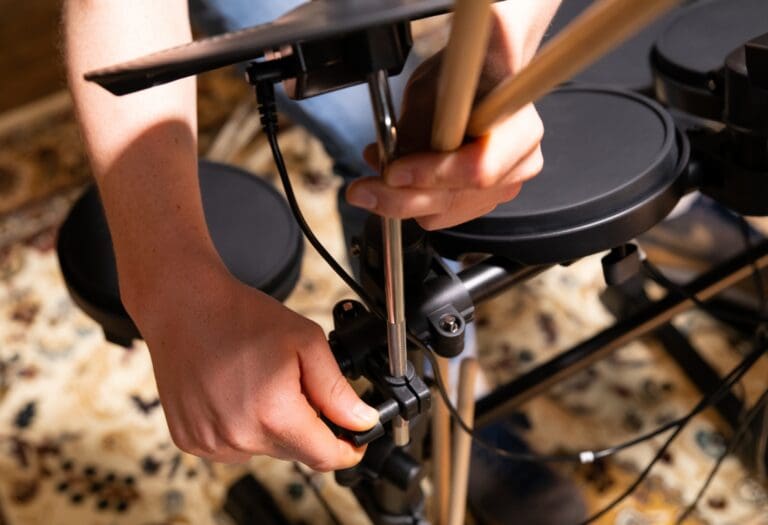 Perfect for kids
The drum and cymbal pads of the HD-120 are coated with rubber and provide a playing feel similar to that of acoustic drums. The sound module detects how hard the pads are being hit, which ensures an authentic and dynamic sound. The bass drum controller is fitted with a quiet switch mechanism, which means that you can play your heart out without getting on anybody's nerves. The hi-hat controller responds to even the smallest movements of your foot and lets you achieve various open, half-open and closed positions.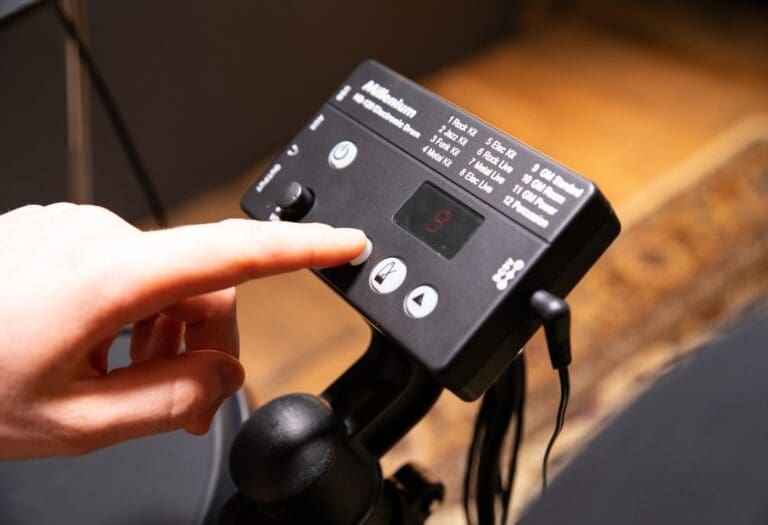 Technical specifications
1 x 07″ Snare drum pad

3 x 07″ Tom Tom Pads

1 x Bass drum controller

3 x 09″ Cymbal pads

1 x Hi-hat controller

Drumrack
3.5 mm Mono jack line output

3.5 mm Stereo jack headphone output

3.5 mm Stereo jack Aux-In

USB MIDI
Cabling
Headphone
Power supply unit
Sticks
Throne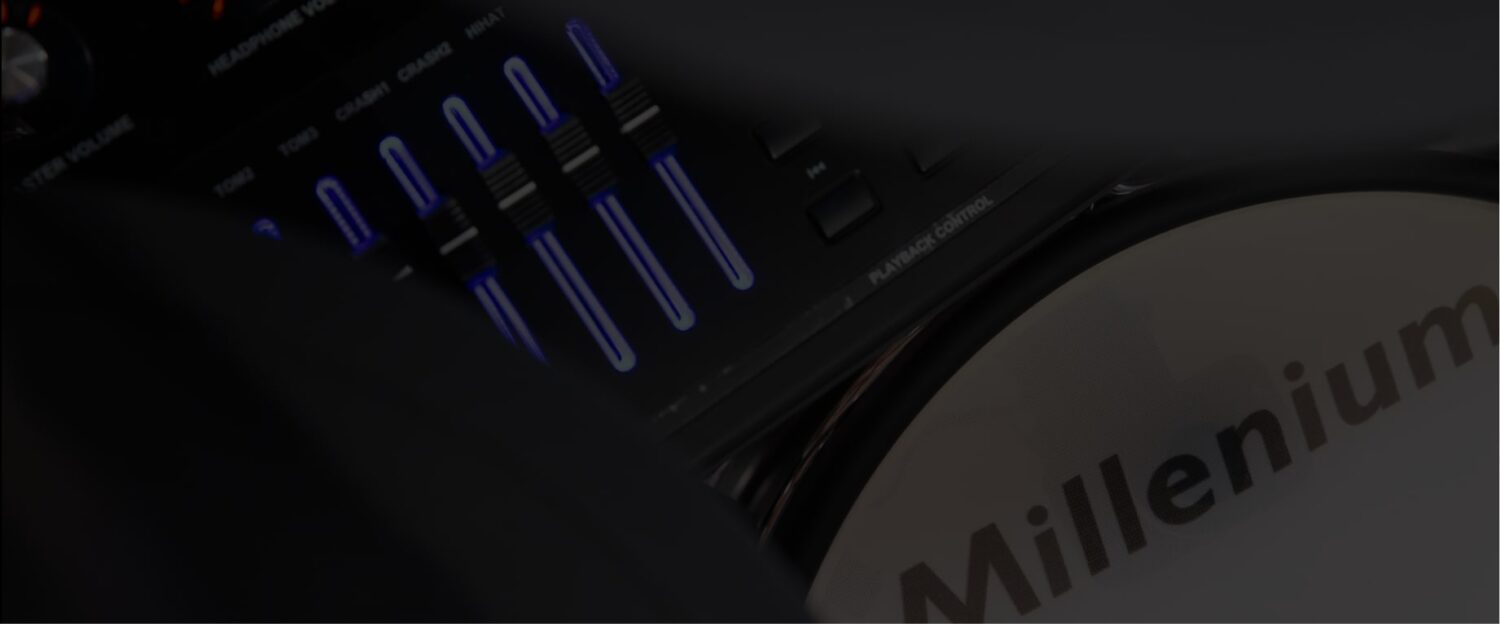 Sound Check | HD-120
Check out this Soundcheck video for the HD-120 and hear the awesome samples included with the kit.
See All Videos
You may also like these
MPS-450 E-Drum Set

MPS-150X E-Drum Mesh Set

MPS-150 E-Drum Set

HD-50 E-Drum Set