The perfect first drum kit
Once you've discovered that playing drums is your thing, you need a practice kit that sounds good, offers everything you need for playing the drums and provides an opportunity to play along to your favourite songs. Our MPS-150 electronic drum set is the perfect all-in-one solution for beginners. With five drum pads, crash and ride cymbals and a hi-hat, it mimics the configuration of a standard acoustic drum set. This means that you can easily follow any exercise from videos, books or your drum lessons.
Check price at Thomann
Drumheads material
Rubber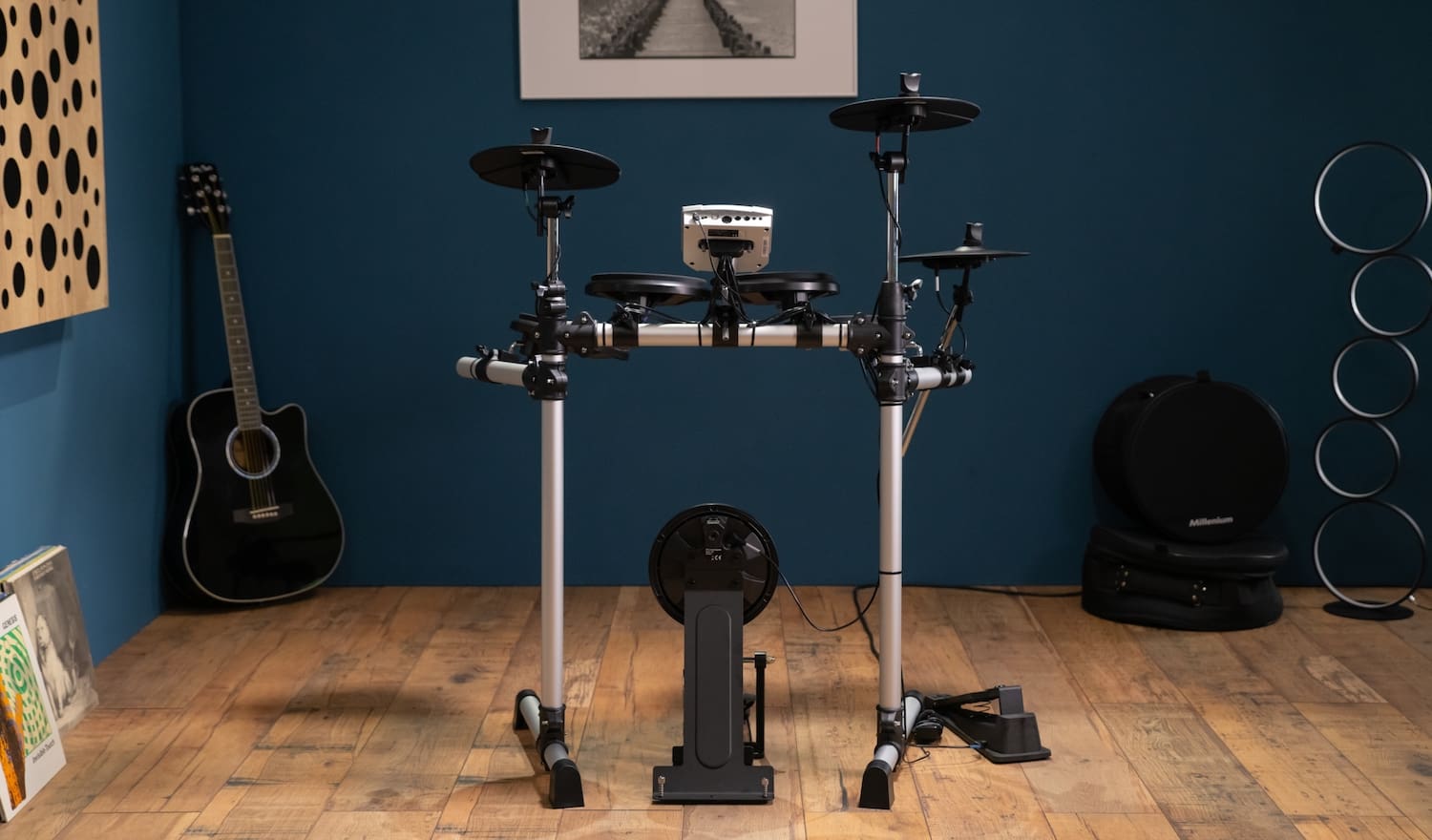 40 play-alongs exude band feeling
We've equipped the module with 10 preconfigured drum kits, which offer you a wide range of sounds for any style of music. If you love to experiment, you can also create your own kits using the 108 integrated sounds, which can be enhanced using the reverb effect. For an authentic band atmosphere, we've included 40 practice songs for you to play along to. Via the aux input, you can also play along to your favourite music from a smartphone or another audio player. And did we mention that you only need a space of 110 x 80 cm for practicing (not including the seat)?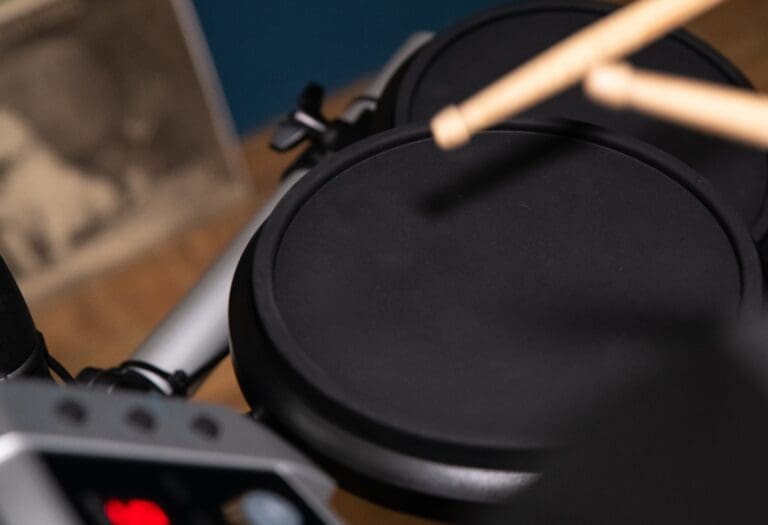 Ideal for all playing techniques
The rubber tom, snare drum and bass drum pads offer an authentic playing feel and are exceptionally robust and reliable. Just like on an acoustic drum set, you can open and close the hi-hat using a pedal, and you won't have to make any compromises with the bass drum, either. The height and angle of all components can be adjusted and adapted to your height. At maximum height, the drum set is tall enough for adults, as well.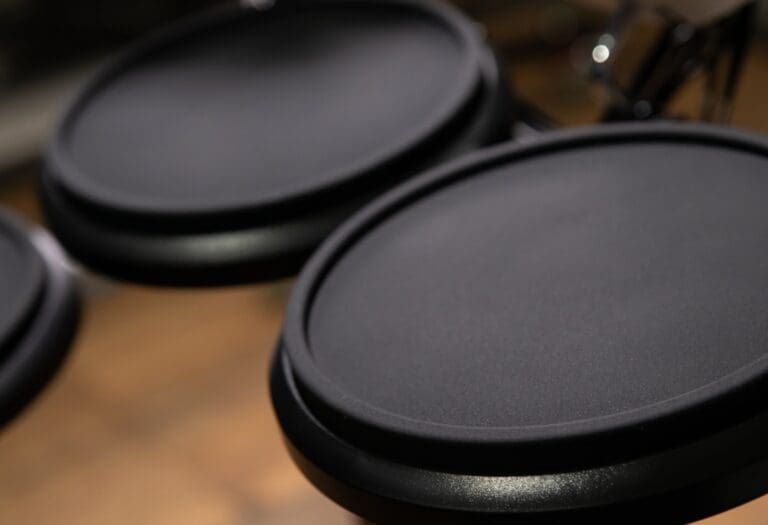 The entire world of music
80 of the MPS-150's 108 sounds cover acoustic and electronic drums. From a jazz bass drum to rocking toms to electronic cymbals and hi-hats, it's all right there. The remaining 28 sounds are made up of percussion instruments like bongos, timbales, cowbells, guiros and many more. This means that you'll have all the right sounds for Latin or African grooves at your fingertips, as well. And via the USB connector, you can access external sounds on your computer, which opens up limitless possibilities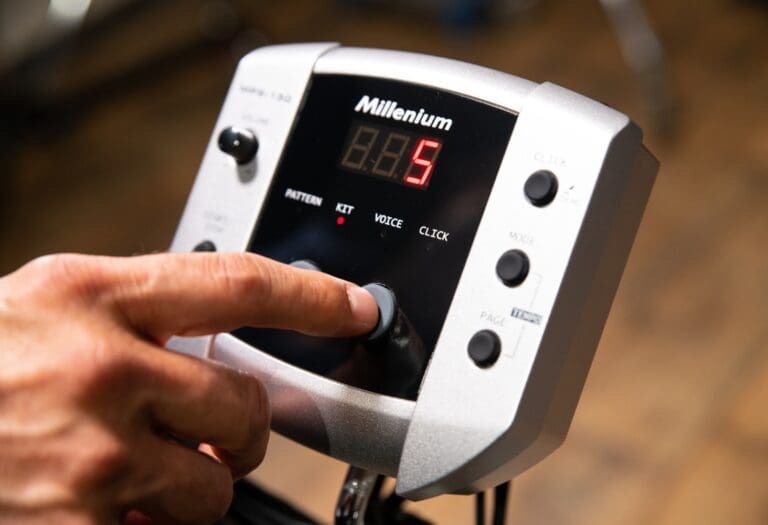 Technical specifications
1x Bass Drum Pad

1x 8″ Snare Drum Pad

3x 8″ Tom Tom Pads

1x Hi-Hat Pad

1x Crash Pad with stop function

1x Ride Pad

1x Hi-Hat controller

1x Bass drum pedal
2x 6.3 mm Mono jack outputs

3.5 mm Stereo-jack line-input

3.5 mm Stereo-jack headphone output

MIDI out

USB for MIDI connection
Possible configurations
MPS-150 E-Drum Set

MPS-150 E-Drum Set Bundle

Drum throne, Headphone, Sticks

MPS-150 E-Drum Monitor Bundle

Cabling, Drum monitor, Drum throne, Sticks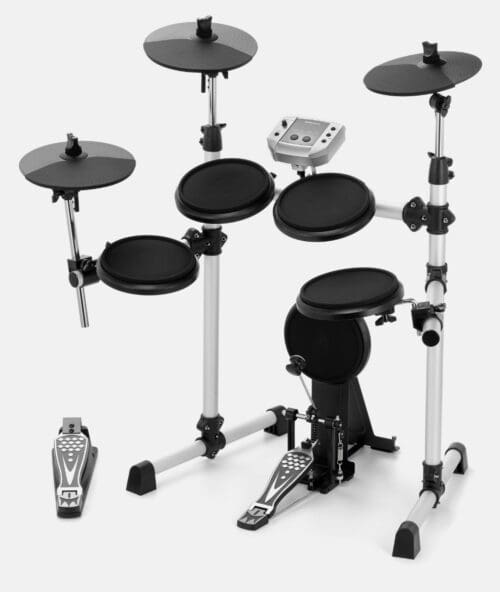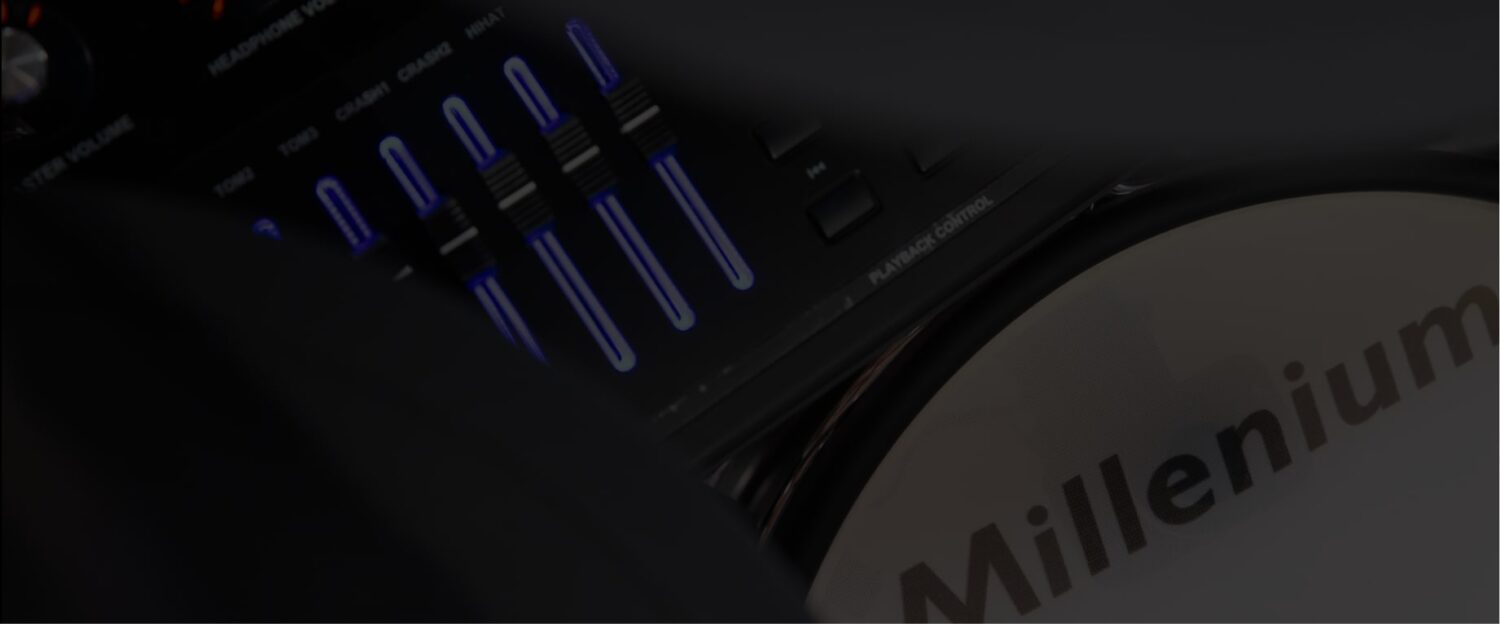 Sound Check | MPS-150 | 808
Check out this Soundcheck video for the MPS-150 and hear the awesome samples included with the kit.
See All Videos
You may also like these
MPS-450 E-Drum Set

MPS-150X E-Drum Mesh Set

HD-120 E-Drum Set

HD-50 E-Drum Set