Everything a good electronic drum set needs
The MPS-150X offers five drum pads with mesh heads and 108 sounds with an optional reverb effect. With integrated play-along songs and space for ten user drum kits, it delivers more fun and features for practice. Its ultra-compact form factor makes the kit very portable, and it's perfectly sized for any kid's room. Thanks to the USB and MIDI connectors, it's ready to be used with a computer, which makes it even more versatile.
Check price at Thomann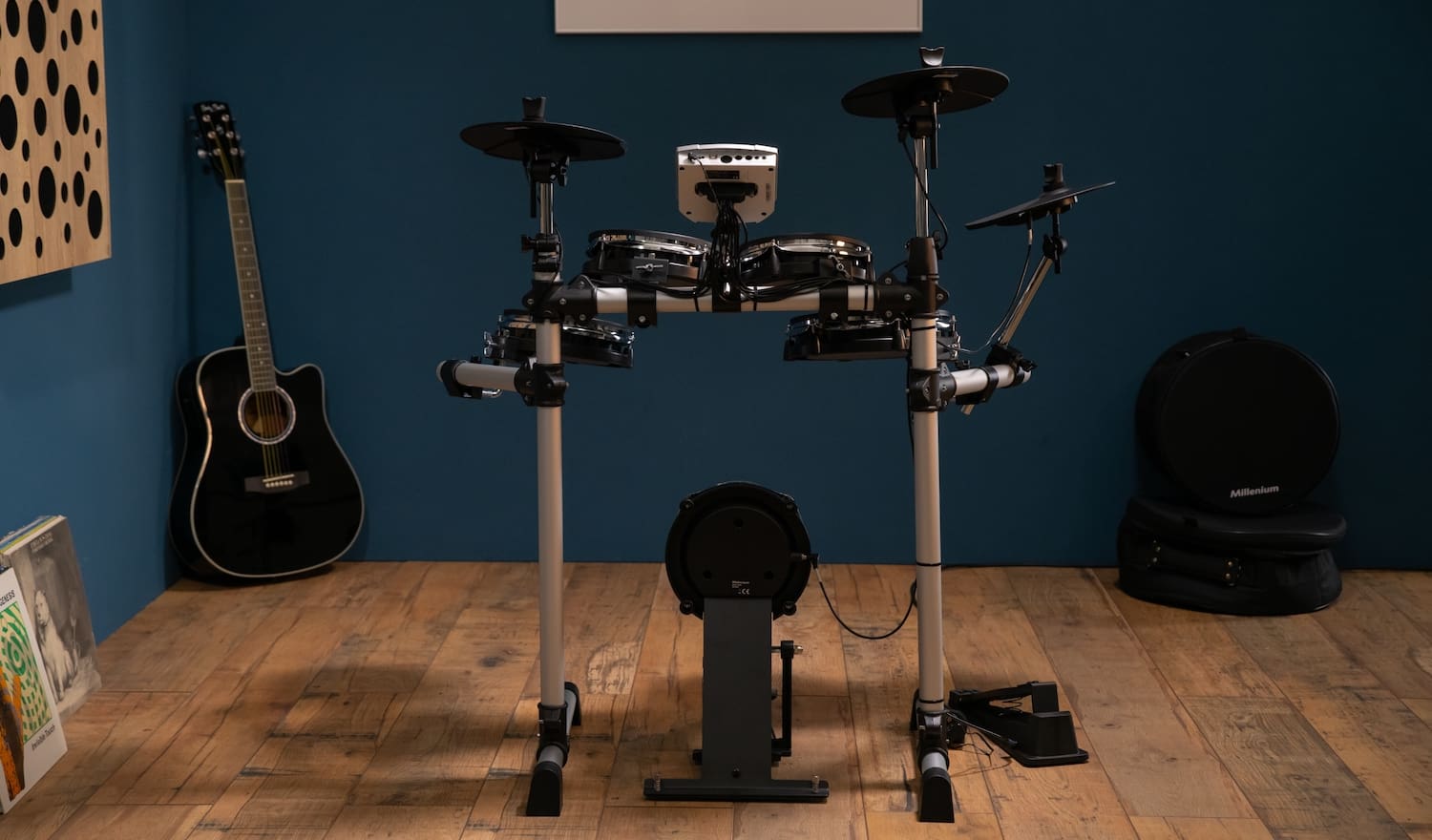 A place can be found everywhere
With a footprint of only 110 x 80 cm (not including the drum seat), the kit fits into even the tightest of corners – and yet it's bound to become the creative centre of your room. With 40 integrated play-along songs, which you can adapt to your level of playing by adjusting the tempo, it's a perfect practice kit for your home. If you prefer to play along to your favourite tracks, you can connect your smartphone or another music player to the aux input. With the headphone output, you'll never be disturbed again while playing, and we've put mesh heads on all drum pads, so your roommates won't be bothered, either.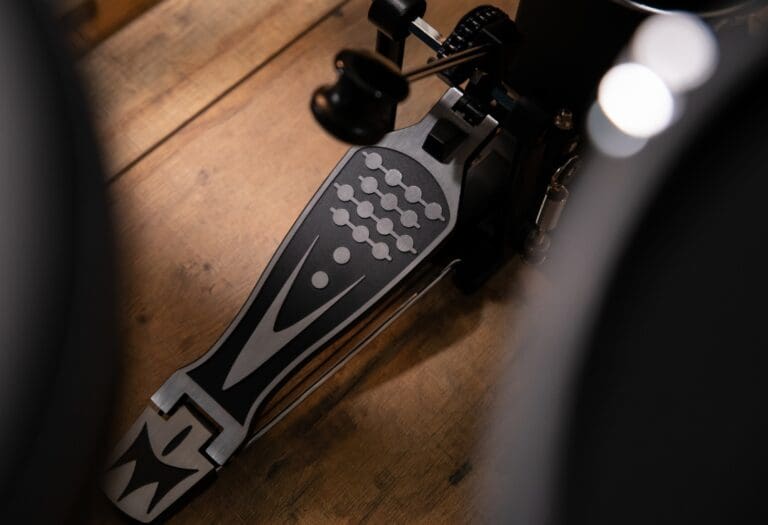 Mesh heads for an authentic feel
All components are mounted to a sturdy, lightweight aluminium rack and can be freely positioned at various heights and angles. Thanks to the perfectly balanced hardness of the rubber playing surfaces of the cymbal and hi-hat pads, you'll play fast passages with ease. For an especially authentic playing feel, the toms, snare drum and bass drum are fitted with mesh heads.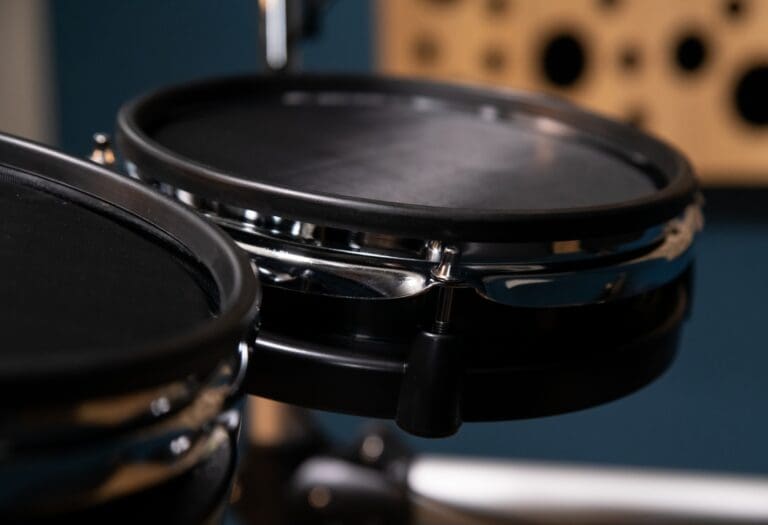 Power it up and start drumming!
The MPS-150X is a true plug-and-play instrument, which offers a great mix of acoustic and electronic drum kits and is very easy to use. All of the ten drum kits are editable, so it's easy to replace individual drum sounds if needed. Of course, you can also use the 108 included sounds to put together your very own drum kit, with no limits to your creativity. And if that's still not enough, you'll love the option to connect the MPS-150X to your computer via USB, which opens up the limitless world of virtual sound libraries.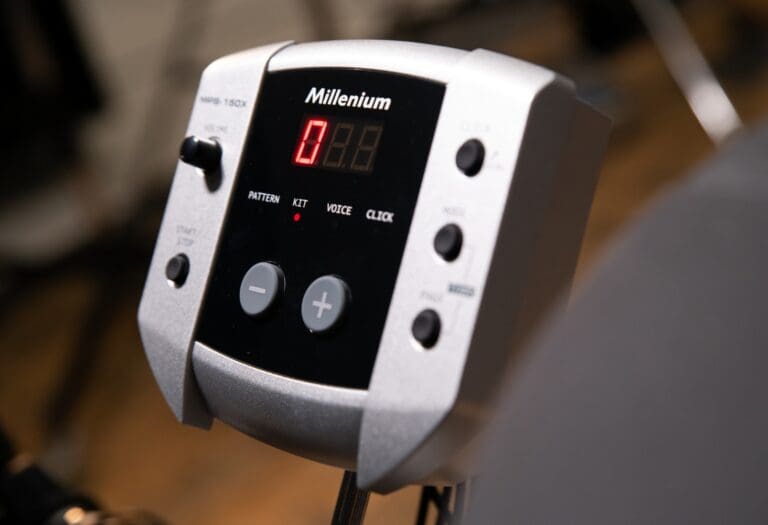 Technical specifications
x 10″ Mesh head snare drum pad

3x 8″ Mesh head tom tom pads

1x 8″ Mesh head bass drum pad

1x Hi-hat pad

1x Crash pad with stop function

1x Ride pad with stop function

1x Hi-hat controller

1x Bass drum pedal
2x 6.3mm Mono jack outputs

3.5 mm Stereo line-in jack

3.5 mm Stereo headphone output

MIDI out

USB for MIDI connection
Cabling
Drum rack
Foot pedal
Possible configurations
MPS-150X E-Drum Mesh Set

MPS-150X E-Drum Mesh Bundle

Drum throne, Headphone, Sticks

MPS-150X E-Drum Monitor Bundle

Cabling, Drum monitor, Drum throne, Sticks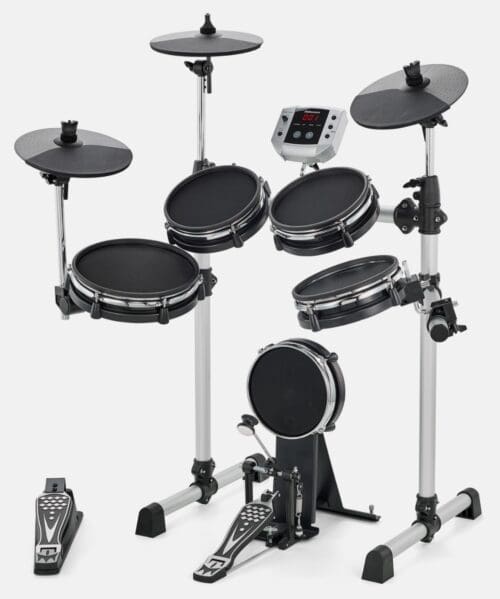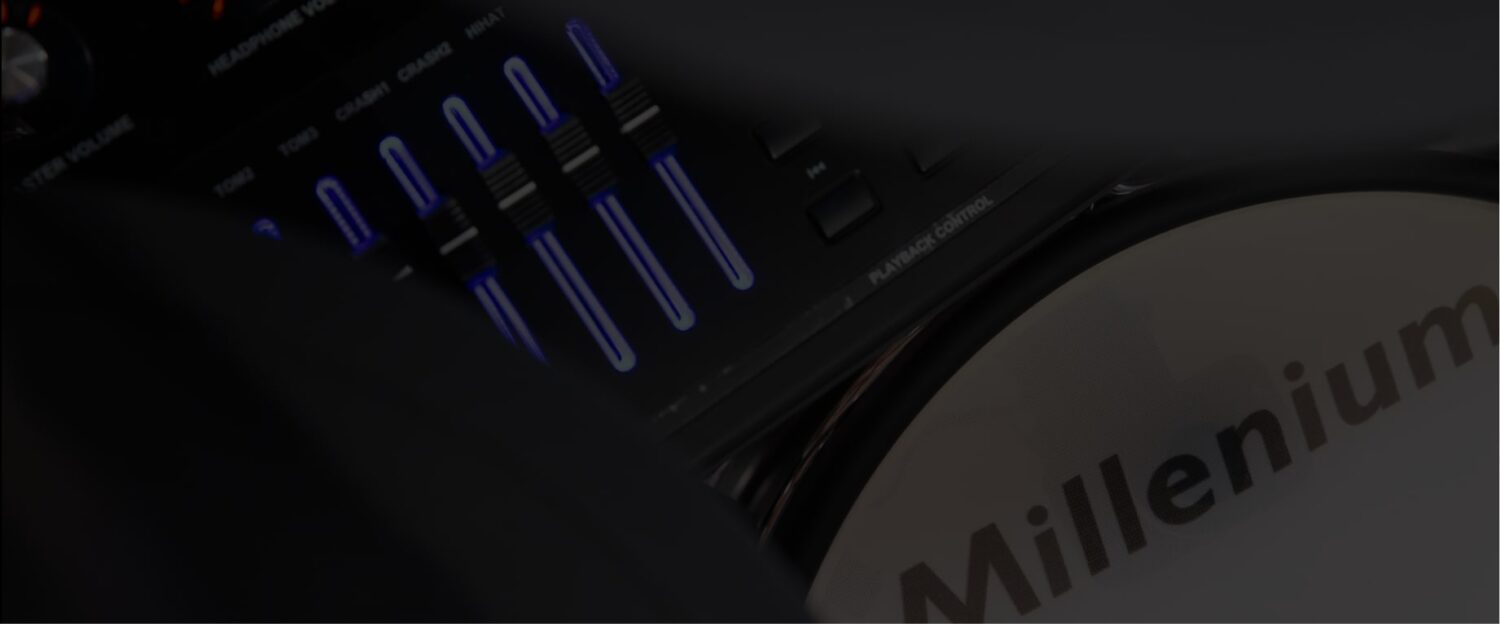 Sound Check | MPS150X | HipHop
Check out this Soundcheck video for the MPS-150X and hear the awesome samples included with the kit.
See All Videos
You may also like these
MPS-750X E-Drum Mesh Set

MPS-450 E-Drum Set

MPS-150 E-Drum Set

HD-120 E-Drum Set