Endless sounds and playing fun
The MPS-450 offers over 400 sounds for building your own drum kits. In addition, it includes 80 play-along songs and various training features, which you can easily adapt to your personal level of playing. The integrated recorder makes it easy to keep track of your progress. The drums, which are fitted with mesh heads, deliver an authentic playing feel while being less noisy than traditional rubber drum pads. With these features, the MPS-450 is a versatile, easy-to-use electronic drum kit, which delivers endless fun during practice.
Check price at Thomann
Flexible and expandable
The components of the MPS-450 are sized to provide ample playing surfaces in a compact package. With its dimensions of 120 x 80 cm (not including the seat), it fits easily into any apartment. With two additional trigger inputs, it's ready to be expanded with additional pads. The drum and cymbal pads can be positioned freely, so the drum kit can be set up for use by adults or kids. Thanks to the lightweight, yet sturdy aluminium rack, the MPS-450 can be moved easily by one person.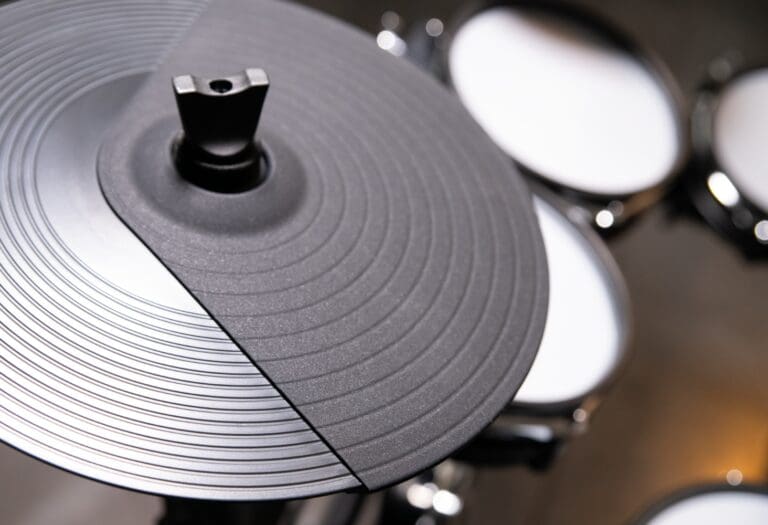 This is how drums should feel
An electronic drum set should ideally feel just like an acoustic kit, and mesh heads are the best way to achieve this. The mesh heads are more flexible and easier to play on than hard rubber pads, while producing much less noise. The low noise level is a great advantage on the bass drum pad, which is played using a standard pedal. This makes for an easy transition if you use an acoustic kit for your drum lessons or at school.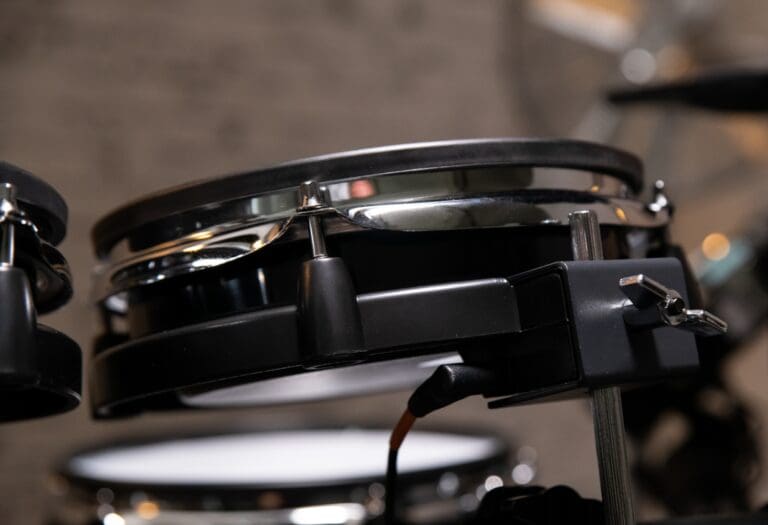 The right sounds for every style
One thing is for certain: With 408 sounds, you'll never get bored drumming! We've put together 30 drum kits, including many natural-sounding kits for rock, metal, pop or jazz. But you'll also find electronic sounds for styles like house, R&B, techno or hip hop. If you prefer Latin or African music, there's a complete set of percussion sounds for that, as well. You can create ten additional drum kits of your own. Via the USB and MIDI connectors, you can also access sounds on your computer or keyboard, so the possibilities are almost limitless.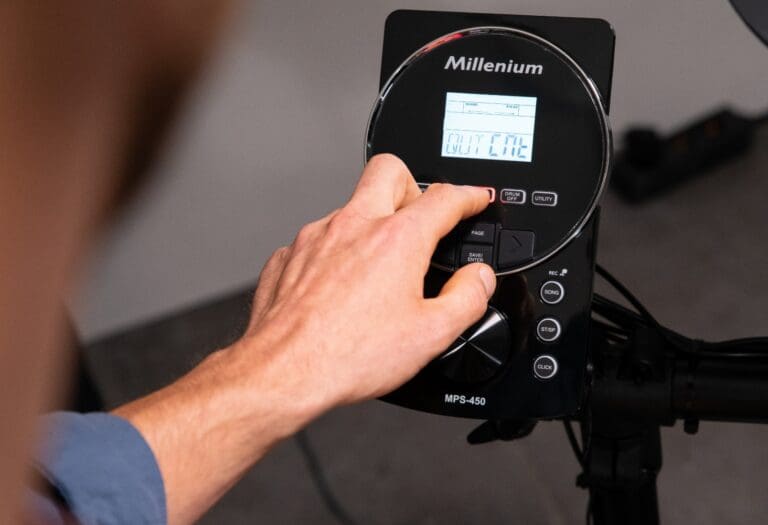 Technical specifications
1x 10″ Two-zone mesh head snare pad

3x 08″ Mono mesh head tom pad

1x 08″ Mesh head bass drum pad

1x 12″ Mono crash cymbal pads with stop function

1x 12″ Mono ride cymbal pad with stop function

1x 10″ Hi-hat pad

Hi-Hat controller
2x 6.3 mm jack main outputs

1x 3.5 mm stereo jack headphone output

1x 3.5 mm stereo jack line input

2x 6.3 mm stereo jack trigger inputs

USB MIDI

MIDI out
Possible configurations
MPS-450 E-Drum Set

MPS-450 E-Drum Set Bundle

Drum throne, Headphone, Sticks

MPS-450 E-Drum Monitor Bundle

Cabling, Drum monitor, Drum throne, Sticks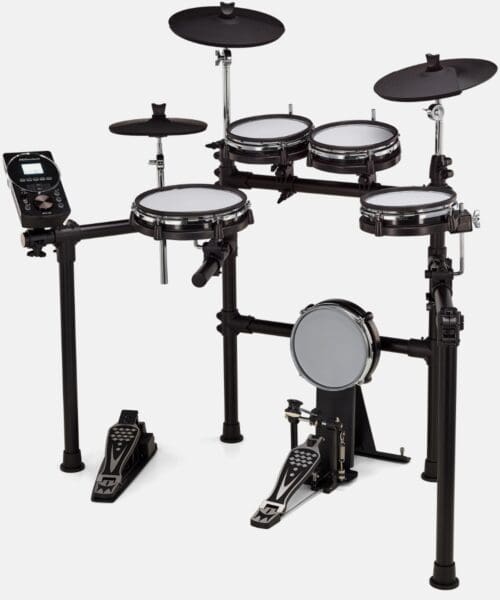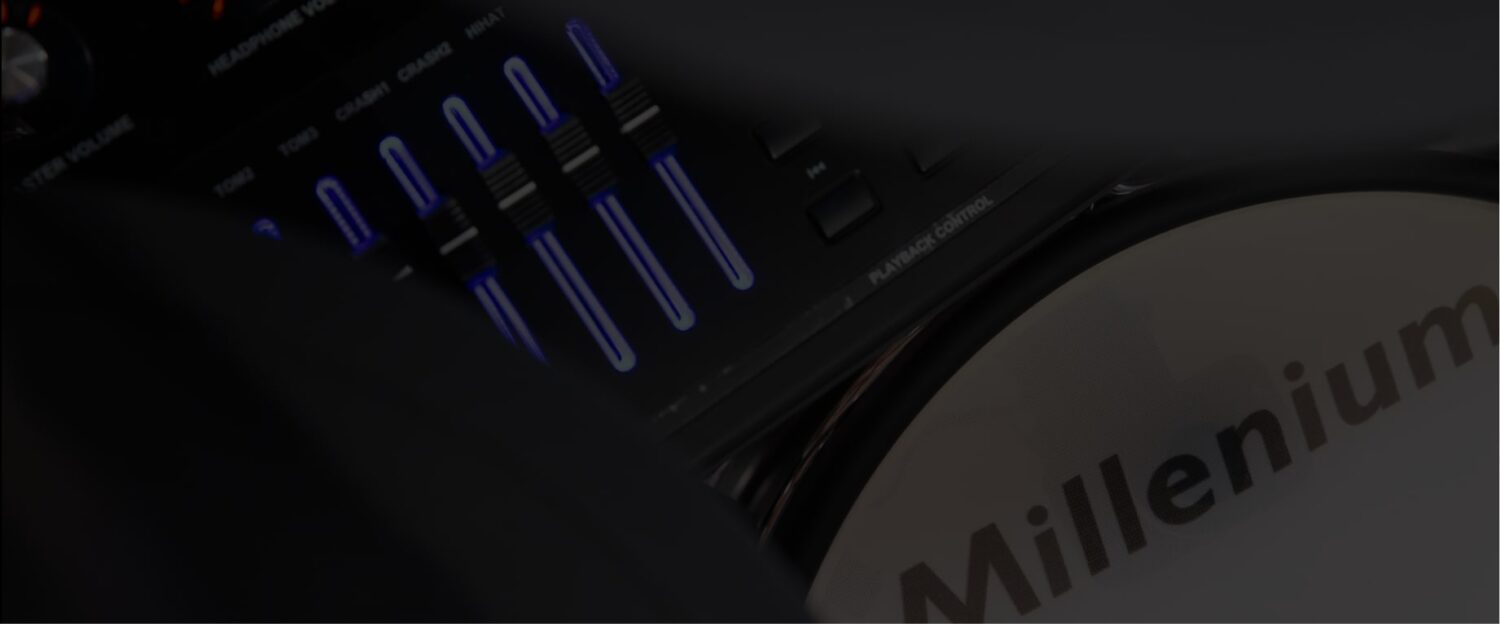 Sound Check | MPS-450 | Acoustic 1
Check out this Soundcheck video for the MPS-450 and hear the awesome samples included with the kit.
See All Videos
You may also like these
MPS-850 E-Drum Set

MPS-750X E-Drum Mesh Set

MPS-150X E-Drum Mesh Set

MPS-150 E-Drum Set